Shea's Academic Rebellion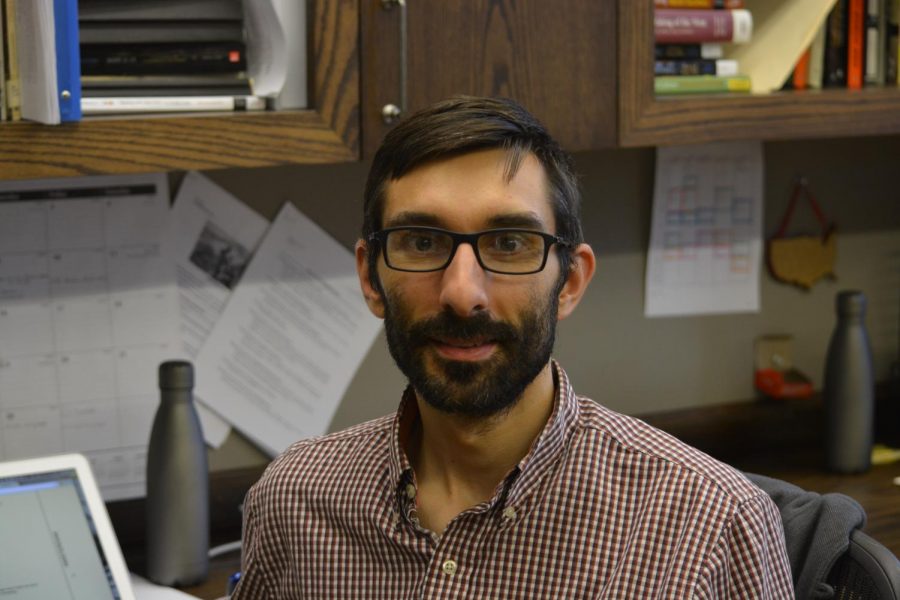 Lily Ezrow, Contributing Writer
December 1, 2017
Last year, new history teacher Timothy Shea moved 3,000 miles across the country from San Diego to Brooklyn to teach high school freshmen and sophomores. Shea comes to Poly with a zeal for 20th century Asian history, and a particular interest in Southeast Asia during the Cold War era. Shea became interested in history when he was in high school and went on to take many history electives. He majored in history while attending Vassar College in Poughkeepsie, New York. After college, Shea taught an introductory course on Asian art history at San Diego State University. Since then, he has been studying art history and working on his dissertation, which focuses on art history, theory, and criticism. He is due to receive his PhD from the University of California, San Diego in the upcoming months, after concentrating on art academies in China.
"[The dissertation] looks at the role of art academies—official institutions run by the Chinese Communist Party—in the development of experimental artistic practices in the early post-Mao years," Shea said. "Rather than restricting avant-garde art, academies at this time proved to be open spaces of experimentation that artists used to shape the direction of Chinese art in the 1980s." When speaking about his decision to move to New York with his wife, Shea said that he began looking at independent schools to teach at around the city because of how closely he could work with the students and faculty.
"I knew Poly was going to be a good fit when I had my campus interview back in May," Shea said. "I was amazed at the energy of the school and the open conversations among faculty and students about how Poly could make meaningful changes to improve the school."
Now that he is at Poly, Shea is happy to be part of such an engaged group of colleagues who welcomed him warmly to the department.
"Mr. Shea brings a unique background in art history as well as expert knowledge of southeast Asia, both of which we are really looking forward to featuring more in our curricula," said History Department Chair Michal Hershkovitz. "Above all, he is dedicated to his students, a wonderful colleague, and a very devoted and loving new father. We are grateful to have him in our midst."
Shea had high expectations for how he imagined the school year to play out. Students also said that his innovative teaching methods make the class engaging and interesting to be in. "We do everything as a class, and it's all hands-on. We talk about a lot of interesting topics. He's a cool guy," said freshman Jaden Otero.
Aside from teaching history, Shea loves to run. He is also working on his Spanish skills and has become a big fan of watching telenovelas. He says he even watches telenovelas while he cooks, cleans, eats and any time that he doesn't need to work.