Boys' Basketball Triumphs at Oasis Night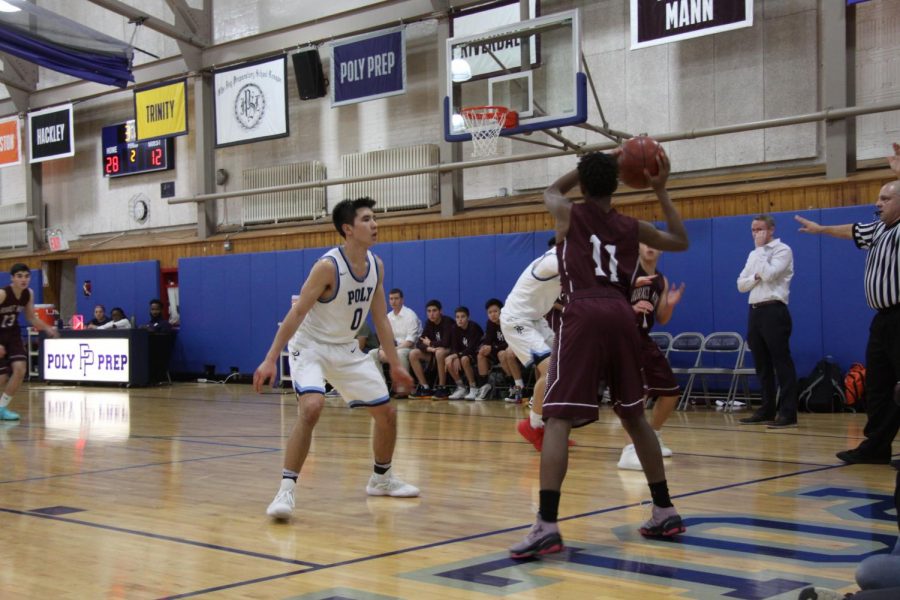 Gabe Cannavo, Sports Editor
February 2, 2018
Hundreds of spectators crowded into the gym and crammed into the bleachers as they tried to find a seat during Oasis Night on Friday, January 26. Many more stood on the sidelines, excited to watch the game. As the boys' basketball team ran onto the court, cheers and shouts erupted all across the room. For weeks, the students and faculty had been preparing for this night and especially for this game. To some, it is the main event.
With so many watching, the boys' team had tremendous pressure to defeat Poly's rival, Horace Mann. Being on the home court and playing in front of your peers and families creates an entirely new environment for the players. However, it came as no surprise to Poly that their team would win. Within seconds of the game beginning, Poly's boys would have it under their control and finish with a score of 76 to 48. Throughout the entire match, they led on the scoreboard and refused to give their competition a break. The boys went into the game confidence, knowing that their preparation with coach Ben Kettering had given them the ability and team coherence to get the job done. Their starting players included seniors Nolan Young, Oliver McCarthy and Garrett Simon, sophomore Dylan Faust and freshman Jack Boyle. The entire team is very experienced, having played the sport for the past several years of their lives and having mastered essential skills such as dribbling, shooting and passing. However, these strengths are useless without a concrete game plan and players who are willing to listen to their coach and to each other. Poly is lucky to have a team that is capable of doing all of these.
In the first quarter of the match, it came as a surprise to many that Poly was playing so cautiously, mostly passing on their offensive plays and staying back when on defense. At times, several spectators were even worried when they saw that the two teams were only a few points apart. However, this seemed to all be a part of Kettering's master plan. As soon as the second quarter had begun, it seemed as if it was an entirely new game. The boys began to drive and shoot, sinking almost every shot that they took, and playing man on man defense, pressuring Horace Mann's star players to make countless mistakes. Within minutes, the audience saw Poly's score jump as shot after shot was made. The first quarter allowed for Poly to adjust to Horace Mann's plays and to learn their weaknesses.
About the Contributor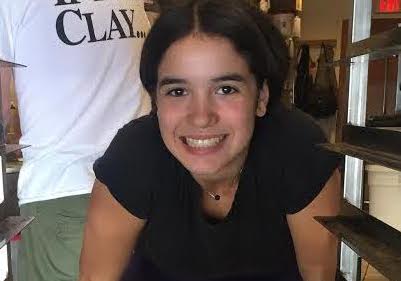 Billie Koffman, Editor in Chief
Billie Koffman '19 is a junior and the Editor in Chief of the Polygon. She has previously been the Managing Editor and was also a staff writer. Outside...