Upper School Students Participate in Poly's Summer Service for Sustainability
Hang on for a minute...we're trying to find some more stories you might like.
During the week of August 13th, 15 students attended the Summer Service for Sustainability, or 3S, Institute. Led by Director of Service Learning and history teacher Elijah Sivin, the students travelled across the boroughs and Yonkers to seven distinct sites within five days. They met individuals who have dedicated their lives to creating a more sustainable planet.
Each site visited had a mission to better the environment and combat climate change. They included Solar One Education Center at Stuyvesant Cove Park, Bedford-Stuyvesant Campaign against Hunger Food Pantry, Healing Garden at Far Rock Urban Agro-Ecological Center, City Growers in the Brooklyn Navy Yard, Sarah Lawrence College Center for the Urban River at Beczak, Yonkers Science Barge, and Red Hook Community Farm Compost Operation at the Brooklyn Botanic Garden.
In visiting these locations, the students were exposed to a variety of sustainability methods, causing them to become more proactive in their day-to-day life.
Junior Nyla Welch said, "This week has encouraged me to pay more attention to the things I do daily. [There are] small things that can help make the environment more sustainable, so that the generations that come after us will inherit a healthy community."
Not only did the 3S Institute participants become more aware of active steps they can take to improve their environment, they also realized the privileges they have in their access to green spaces around the city.
Sophomore Charlotte Knutsen said, "Beforehand, I had never been very aware of the fact that having environmentally-friendly facets of a neighborhood was a privilege that only wealthier people have. I had always taken for granted that my block is lined with tall, old trees and that there's a beautiful, green park only a block away from my house."
Many students walked away from the 3S Institute with a wider knowledge of the efforts made by sustainable sites across New York City and a heightened desire to implement some of the things they had learned throughout their experiences in their own lives.
Sivin was very proud of the accomplishments the students made during their time at the Institute.
He said, "All in all, it was a challenging but rewarding week, and I'm grateful to everyone who helped make it work… the nonprofits who organized and educated us, and the chaperones and students who sweated it out with me, harvesting food, hauling cardboard boxes in from the Bed Stuy rain, and pulling invasive plants out of multiple sun-baked fields. My thanks again to all involved."
About the Contributors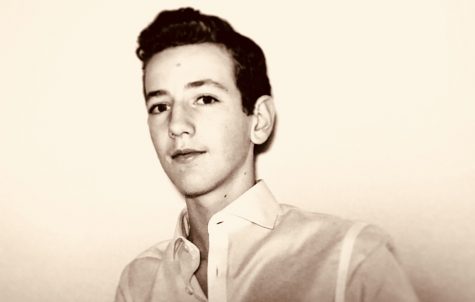 Nathan Darmon, Photography Editor
Nathan Darmon '21 is the current Photography Editor for the Polygon. He joined the Polygon near the end of his freshman year. At Poly, he's an eager...