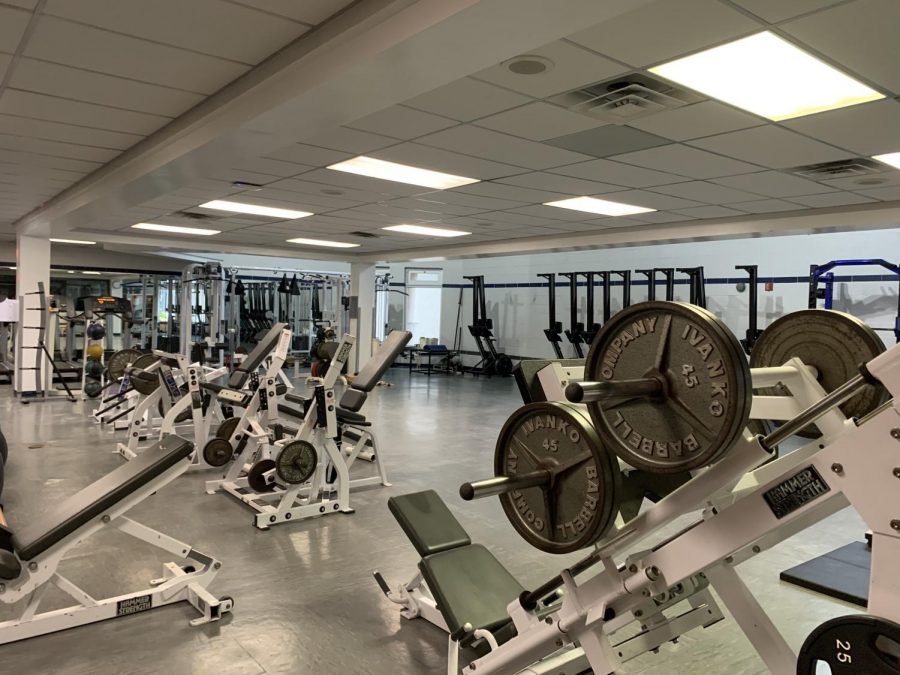 via Emma Spring
Why funding made plans for the old fitness center fall short.
Situated beside the nurse's office and boys' locker room, the new Novogratz Center for Athletics has provided more students with a place to practice than Poly's old Fitness Center. While the Crew team, PE classes, and other players still use the space, the athletic trainers tried to capitalize on the vacancy to set up an improved sports medicine facility and a larger room for the school nurse. However, after much planning, the department was just not able to create it.
Head Athletic Trainer John Pomponio, says he and Athletic Trainer, Alyssa Alaimo, were "approached about being moved into the Old Fitness Center," and immediately started planning the construction of a "high-level Athletic Training Facility for our Student-Athletes." 
In order to create their space, Pomponio says they planned on upgrading their equipment with "top of the line treatment tables, taping stations, therapeutic modalities, UV disinfecting lighting, a hot and cold whirlpool," all to support the activities and well-being of student-athletes on the Dyker Heights campus. 
They even considered state-of-the-art anti-gravity treadmills which Pompino says would have made Poly "the first High School in the United States with a Boost1 treadmill." Despite their ambitions, the department just couldn't make it happen this year. 
Head of Athletics Richard Corso said, "It's expensive. We had plans but we had to focus on more pressing issues. Funding was just not available."
While the trainers could not transform the old fitness center into a cutting-edge rehab center, Pompino notes that "the space can serve any person on campus; not only our student-athletes but all students and faculty for injuries and rehabilitation."