A Start is Not Enough
Why Poly should have a class dedicated to race studies
Our January issue is filled with reflections on Poly's diversity initiatives in response to last year's blackface incident. The biggest weakness in the past year is the lack of a course that explicitly addresses race. 
Poly has been vague and misleading in regards to the course that was installed this year. At the Town Hall meeting, Barzdukas responded to criticisms about the curriculum of the Ethics and Leadership course by saying that the class was not a specific response to last January's events. However, when he was asked what steps the school has taken since last year, he mentioned the class. It seems as though the administration has taken the better part of this year to articulate what IfEL and the Ethics and Leadership course represent, which has confused and frustrated many students. They are able to avoid full responsibility for a class that has not adequately matched the magnitude of the issues of race at Poly, while also claiming to have met Umoja's demand for a class. 
Racist incidents and ethical dilemmas are complex issues that cannot be solved easily. That said, the administration has used this fact in order to allow themselves too much time and leeway in their initiative for a new class. We know that building an entire curriculum takes time and that there is no blueprint of what is "ethical," or what is "right" and "wrong." However, this does not mean that an effective course is out of reach. The process could be expedited and the course strengthened by grounding it in ethics-related issues that are relevant and faced by students at Poly, specifically race. 
Ignorance is often used as an excuse for intolerance. The girls involved in the making of the blackface video and their families claimed that the girls did not know the implications of their actions. It seems obvious that the goal of the school and specifically the Diversity, Equity, Social Justice Department should be to prevent any members of our community from "not knowing" the implications of their actions and to do so through education. 
History classes address race, but not nearly enough. Facts about slavery and the Civil Rights Movement in a textbook cannot be studied in a vacuum. It is critical that students understand the relative currency of each, as well as the lasting effects. Contemporary racism, from structural inequality to everyday identity-based issues, ought to be discussed. 
Poly has a number of affinity and alliance groups that help create safe spaces for minority groups. While these safe spaces are extremely valuable, there are many people outside of minority groups that would benefit from serious conversations and education about race. The best way to instill a sense of value in students is a discussion-based class. Students should engage in thoughtful debate about current events, issues at Poly, articles, or readings they are given for homework. This will allow introspection and discovery about what students themselves believe and can foster an ability to listen to others and to debate civilly. Personal stories are also extremely valuable. Diversifying Poly's author list would help expose students, especially those outside a specific minority group, to different voices.
Poly has taken an important step in acknowledging the blackface video for what it is: "the most recent in a series of racist and intolerable acts that have alienated a large portion of Poly's community." Their efforts to diversify the faculty and hire an outside eye are a good start. But the student body should not be satisfied with just a start. We cannot be gentle in our approach to tackle this trend. Poly must work vigilantly to educate students on race-related issues. 
About the Writers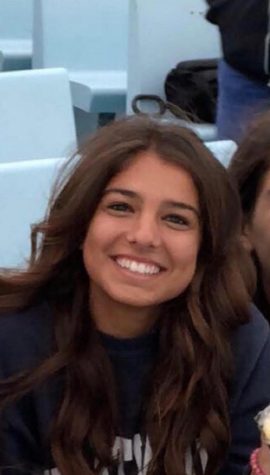 Julia Zrihen, Editor in Chief
Julia Zrihen '20 is the current Editor in Chief of the Polygon. She has been writing for the newspaper since ninth grade. At Poly, she is the president...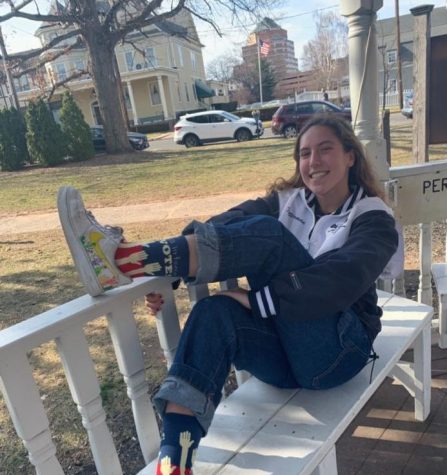 Katie Futterman, Editor in Chief
Katie Futterman is one of the Editors in Chief of the Polygon. She started writing in freshman year and was the managing editor her junior year. Outside...