Unmasking the Importance of the Vaccine:
A list of mixed reactions to the new COVID-19 Vaccine
On May 13th, 2021, the director of the CDC stated that those who are vaccinated against Covid-19 no longer are forced to follow an indoor or outdoor mask mandate, or practice social distancing. With over a year of a guideline detailing the importance of mask protection, a light at the end of a seemingly unending tunnel has been unveiled in time for the warming wearing of summer 2021.
Dr. Rochelle Walensky declared during a White House Covid-19 briefing that the mandate only stands for buses, trains, and other public transportation. Hopefully, this new guideline will push everyone toward receiving one of the three medically cleared vaccinations, and those who are vaccinated will feel comfortable, as the intuitive feeling to pick up a mask on the way out the door fades away.
Around 280,000,000 vaccine doses have been administered across the United States of America.
Here in New York, almost half of the population has received at least one dose of the two-dose Pfizer-BioNTech and Moderna vaccine and the single-dose Johnson and Johnson, with 36 percent of New Yorkers being fully vaccinated.
Averaging 2.23 million doses administered across the nation each day, Americans face side effects that are described as the best thing to happen in 2021.
Here at Poly, parent Dr. Sara Ahmed administered a vaccine clinic for our eligible students seeking their first dose.
The side effects varied across students and faculty members. Language teacher Gabriel Rubinson, aged 46, recently received the second dose of the Pfizer vaccine. He came down with COVID-19 back in 2020 and reported a quite appalling reaction to the vaccine, with a "low fever, headache, tiredness, and loss of appetite that lasted 48 hours." Along with difficulty sleeping, everyday tasks seemed laborious.
Similarly, sophomore Charley Gorham, aged 16, received both doses of the Pfizer vaccine. After the first dose, she experienced soreness around the. administration area and more detrimental effects after the second such as "fatigue and nausea."
Most people reported feeling back to routine no more than a couple of days after the second dose; therefore, worrying about the side effects of the Moderna, Johnson, and Johnson, or Pfizer vaccine is not a reasonable justification for not rushing to your nearest administration center to contribute to the well-being of our country.
The side effects listed are those most people will likely have to face to finally remove that cloth face-covering. As we come up upon the end of an era, I ponder if phrases such as "socially distant" will soon belong only in historical novels instead of everyday vocabulary.
Leave a Comment
About the Writer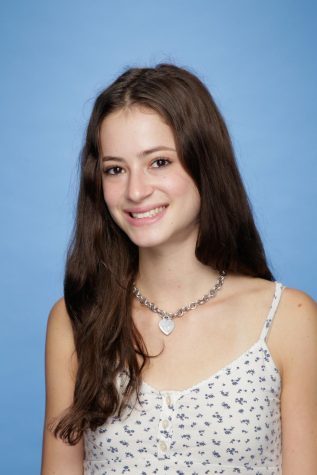 Maerose Daniels, Editor-in-Chief
Maerose Daniels is a current Editor-in-Chief of The Polygon. After previously being News Editor and then Managing Editor, she continues to strive for transparency...