What Can Poly Do to Help?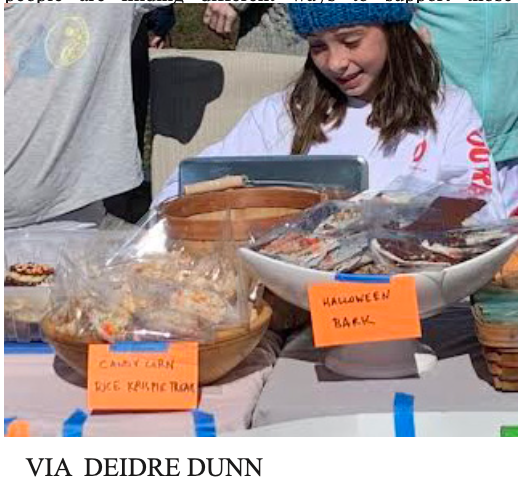 Recently, Hurricane Ian struck Florida. Citizens were left in distress, with some losing their homes and being forced to evacuate. Luckily, many people are finding different ways to support those in need. So why not us? There are many ways our school community can help people in extreme need. 
When a natural disaster strikes, my family will go outside on our front porch and hold a bake sale and donate the proceeds to charity organizations Save The Children or The Red Cross. We have done things big and small; from stoop sales to taking out booths at a local fall festival. These organizations use the money to support the people who are suffering and need help.  In addition to raising money, you can also donate items like food, water and clothing to all those who need help. During these moments of crisis, it can be very hard for people to get new items or food because their local supermarket or shop might have been torn down, or roads might make travel risky if not impossible. Organizations like the Red Cross and UNICEF can help to get these types of necessities to those in need.  
I believe Poly should help donate money, food, and water. There are many ways to help, like holding a food or shoe drive. The Community Service Board said after hurricane season they will plan to brainstorm ways to help. If you think about it, the Poly community together could donate much more than if we all do it alone. Poly Prep is a resourceful community with a group of wonderful people and wonderful ideas. Together we can work as a team to raise more, do more, and create more than we ever could on our own. Think of the impact we could make if we all work together to do good things for the world!
 For example, during Hurricane Michael, Chef Jose Andres used all of his 31 restaurants to make food and sent it to shelters throughout Panama City and Mexico Beach. In one day alone he was able to serve 10,000 meals to help those impacted by the storm. We should take inspiration from Chef Jose Andres. Similarly, Torrie Jasuwan, the founder of The Babycycle Diaper Bank, has already sent more than 20,000 diapers and 50,000 wipes to make living through this challenging time with a baby
easier. There are benefits to our community beyond just the money or items we donate. Whenever a natural disaster hits, my family always jumps to a place where we can help. I hate to see people suffer, but I am reminded of Maya Angelou's words of wisdom: "When you do nothing you feel overwhelmed and powerless. But when you get involved you feel the sense of hope and accomplishment that comes from knowing you are working to make things better."
 Whenever I donate my proceeds to the shelters, I feel overwhelming happiness about how I helped the world. Every penny I donate makes me ecstatic knowing someone will benefit from it or in maybe a few days, someone will have enough money to get a new and important item added to their life. When you donate money or items to the Red Cross or Save the Children, they immediately send it to all the people who need helping support. When people hear about when a hurricane or another kind of storm is going to happen, they often express only a couple words of distress, and ignore it. That is not what people, and Poly included, should do. We should be upstanders, not bystanders!