In Response to Recent Tragedies, Poly Discusses Gun Control
In wake of the recent tragedies in Las Vegas and Sutherland Springs, seniors Dominic Schlossberg and Liam Harvey, presidents of the Current Events Club, organized a community forum to discuss gun control with guest speaker Danielle McLaughlin. Hailing from New Zealand, McLaughlin is an expert on Constitutional Law and an attorney. She contributes legal and political commentary on Fox News as a liberal counterpoint.
Students and faculty gathered in the library on Wednesday, November 8, where the chairs were set up in a circle to promote conversation. McLaughlin emphasized that she wanted to spark discussion rather than talk at the group. She prefaced the forum by explaining that views are influenced by one's parents and the area where they grew up, and emphasized the importance of understanding different perspectives.
"Facts matter, and data matters," McLaughlin said, referencing studies conducted at Harvard and other research universities and centers. In summarizing these studies, McLaughlin concluded, "More guns mean more gun deaths. More guns mean more suicide attempts. More guns mean more cases of domestic violence and other types of battery and assault."
Senior Diana Bogdanos asked a follow-up question in response to McLaughlin's claims about Chicago's gun laws and gun violence.
"Wouldn't it make sense for there to be a higher number of guns in states where it is easier to obtain one legally?" asked Bogdanos. "But then in Chicago, where it is far more difficult to obtain a gun legally, why is there still a higher rate of gun violence? I think there is some validity to the claim that gun laws which make it more difficult to obtain guns legally lead to a higher rate of illegal gun crime."
McLaughlin proceeded to say that although there are strict gun laws in Chicago, there is still a high rate of gun violence.
"How do we live with the second amendment, and how do we stay safe?" McLaughlin asked students and faculty before opening the discussion up for a question and answer session.
Senior Ned Rossman asked, "Ideally, what do you think the situation should be surrounding guns across social and political realms and in regards to defense?"
"I think that guns should be available but that they should be harder to get. I think that we should think seriously about whether we need semi-automatic weapons, and about whether we need 30 weapons or five weapons," McLaughlin responded. " I respect the Constitution, so I would never say not to have guns because we have our rights."
As the forum drew to a close, history teacher David Reid joined the conversation and asked, "Would it be possible for individuals in favor of gun control to join the NRA and change the organization from the inside?"
"The idea of filling the NRA with individuals who want to see some change made in the gun safety direction is brilliant," McLaughlin replied. "I think it's a wonderful idea."
About the Contributors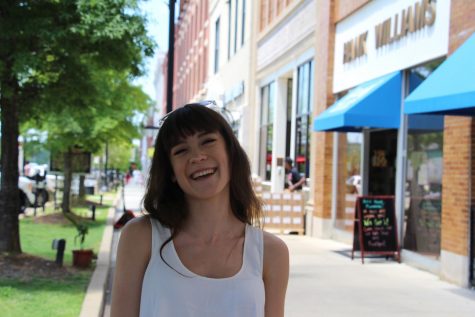 Sophie Marx, Online News Editor
Sophie Marx '18 is currently the Online News Editor of the Polygon. She joined the Polygon in the fall of her junior year as the People Editor and is...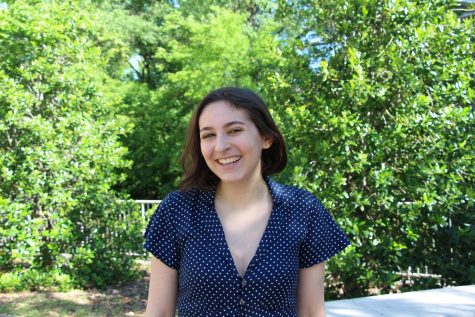 Liat Weinstein, Online Managing Editor
Liat Weinstein '18 is the Online Managing Editor of the Polygon this year. She joined the Polygon in the spring of her freshman year as the Photography...