Poly Hosts Sixth Annual W.I.S.E. Conference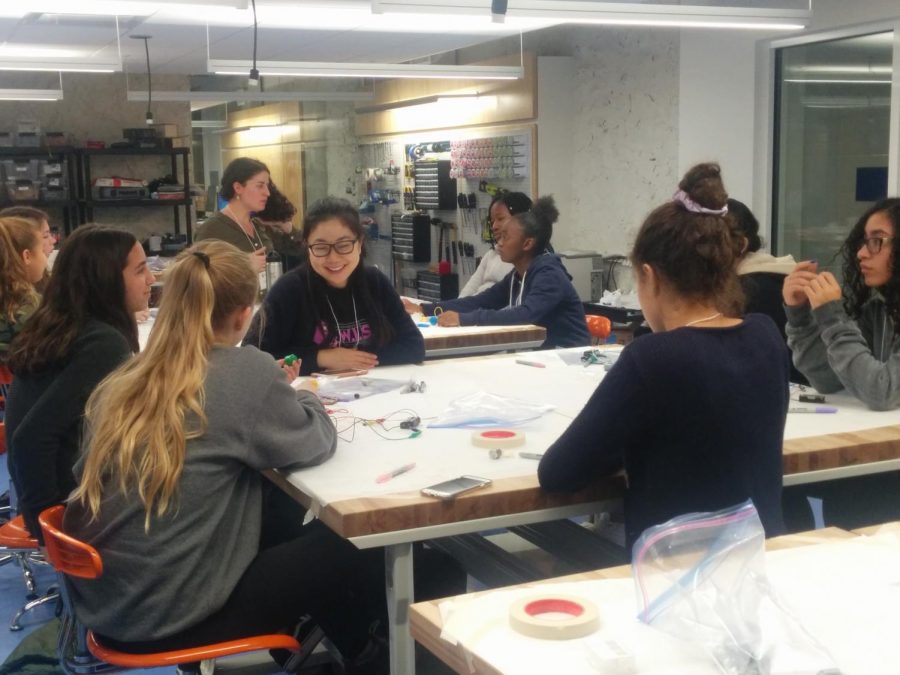 In 2012, physics teacher Fleurette Turkenkopf and Latin teacher Jamie Nestor founded Women in Science and Engineering (WISE). The program has been inspiring middle and high school girls to pursue careers in science for the past five years.
This year, over 200 girls attended WISE, which was the highest number yet. The guest speaker was 19 year old Keiana Cavé. Cavé began her research on the BP oil spill at the age of 15 at Tulane University and is now a sophomore at the University of Michigan studying Chemical Engineering. She told all the girls in the audience to "be a unicorn" and keep pushing and to follow their dreams even though they may feel intimidated by their male peers.
After Cavé spoke, the girls attended two workshops of their choice. Each workshop was led by a female engineer and provided a glimpse into their daily working lives.
Junior Bria Jourdain from LaGuardia High School said, "Having it being my first time at WISE and not knowing anyone there left me quite nervous. However, being able to meet young women who simply had an interest in learning, gaining new experiences, and were easy to talk to, made WISE a wonderful experience for me."
WISE is a place where girls who normally feel overlooked suddenly feel "empowered by the immense amount of inspirational women who daily make strides in their selected fields," junior Zene Willoughby described.
Turkenkopf and Nestor's organization helps young girls feel like they can do as much, if not more, than their male peers. WISE offers a day where girls who are passionate about science and engineering can feel at home with girls who are as driven as them to pursue careers in sciences.
About the Contributor
Keyna Mecias, Copy Editor
Keyna Mecias '19 is the current Copy Editor of the Polygon. She began writing for Polygon her freshman year. In addition to Polygon, Keyna spends her...