15 Gifts Under $15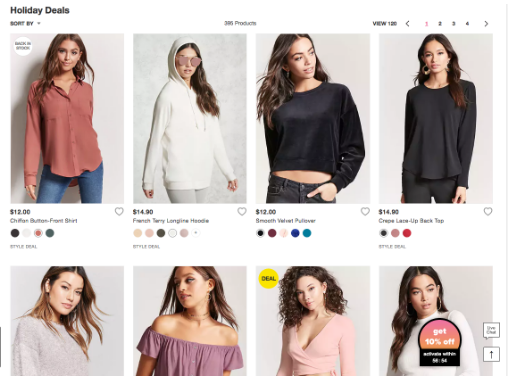 Looking to shop for holiday gifts but don't want to spend the price of Poly's tuition? Here are 15 gifts to get family and friends that are $15 and under.
AmazonBasics Bluetooth Speaker- $14.99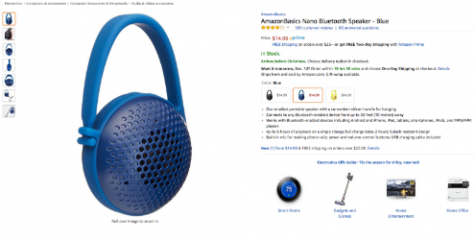 For your friends and family who like to blast holiday music.
https://www.amazon.com/AmazonBasics-Nano-Bluetooth-Speaker-Black/dp/B011W7HTSK
Forever 21 Holiday Deals Section- Cute Clothes Under $15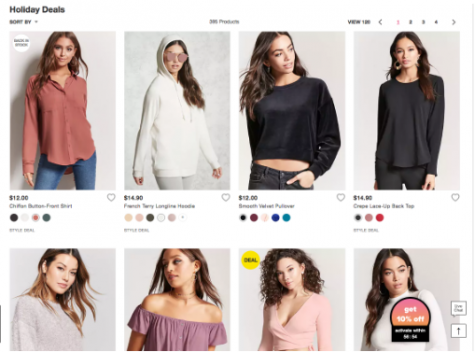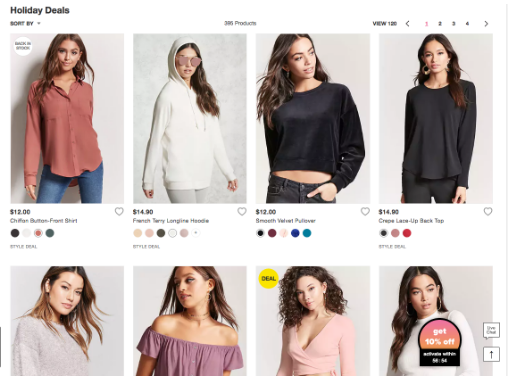 Great deals on cute, wintry styles.
https://www.forever21.com/us/shop/Catalog/Category/f21/promo-holiday-shop-deals
Amazon iPhone 6/6s Cases- $8.99-$10 (there are also options for iPhone 7 and 8)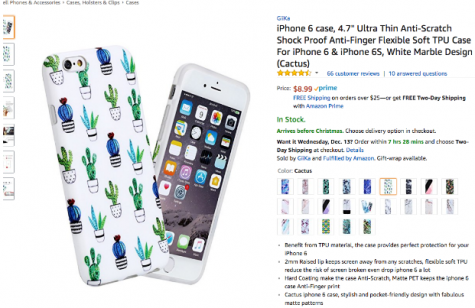 Over 15 styles to decorate your phone.
https://www.amazon.com/gp/product/B06XSYL2MG/ref=s9_acsd_simh_hd_bw_b3MXUm3_c_x_w?pf_rd_m=ATVPDKIKX0DER&pf_rd_s=merchandised-search-3&pf_rd_r=GDPFCXMQFS0D7BE57T4H&pf_rd_t=101&pf_rd_p=839e1add-2bcb-5b0c-9b71-1298c43de85c&pf_rd_i=3081461011
Let it Snow Mug, Target- $4.99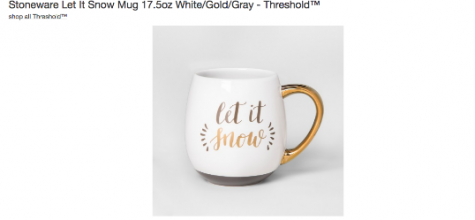 Cute, cheap mugs for hot chocolate, coffee and all of the egg nog you desire.
https://www.target.com/p/stoneware-let-it-snow-mug-17-5oz-white-gold-gray-threshold-153/-/A-52519004#lnk=sametab
Mini Highlighters, Amazon- $7.49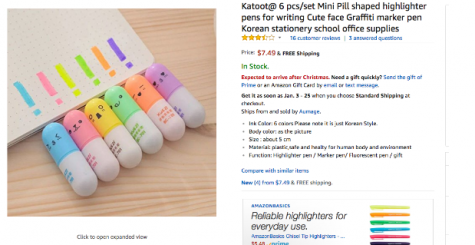 Because you can't look at these teeny little highlighters and not smile.
https://www.amazon.com/dp/B01NA7EUJ2/ref=cm_gf_ss_d_d_p_aAN_p0_qd0
Socks from H&M- $9.99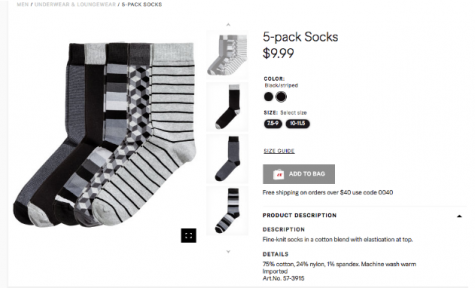 A classic gift for any age or gender.
http://www.hm.com/us/product/59723?article=59723-B
American Eagle Choker Set- $8.97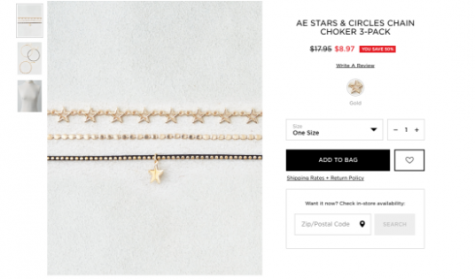 They've made a resurgence from the '90s, so why not?
https://www.ae.com/women-ae-stars-circles-chain-choker-3-pack-gold/web/s-prod/0482_5917_709?cm=sUS-cUSD&catId=cat7120043
Minimalist Wallet, Amazon- $12.75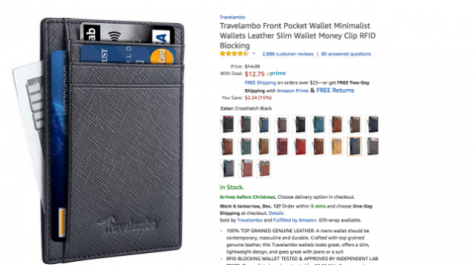 So you don't have to rummage through your backpack while waiting in the busy Commons line.
https://www.amazon.com/Travelambo-Minimalist-Wallets-Blocking-crosshatch/dp/B01IEEJX3S/ref=lp_2475895011_1_3?s=apparel&ie=UTF8&qid=1513030132&sr=1-3&nodeID=2475895011&psd=1
"Being Mortal: Medicine and What Matters in the End," by Atul Gawande, Amazon- $9.35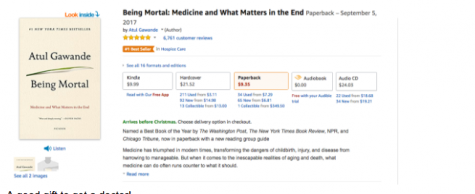 A good gift to get a doctor!
https://www.amazon.com/Being-Mortal-Medicine-What-Matters/dp/1250076226/ref=sr_1_1?s=books&ie=UTF8&qid=1513030868&sr=1-1&keywords=being+mortal
iPhone Stand and Charger, Amazon- $7.49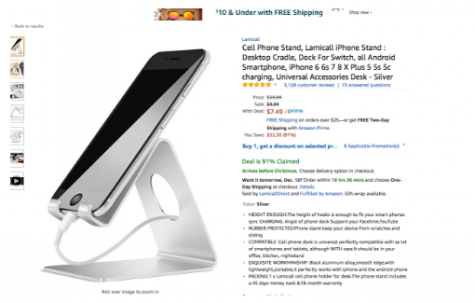 For those technologically savvy friends we all know and love.
https://www.amazon.com/Cell-Phone-Stand-Lamicall-iPhone/dp/B014INJCT4/ref=gbps_img_m-7_a06d_54f8954e?smid=A2D7ZWM1V15W1N&pf_rd_p=f6028854-171f-4247-8a4e-84bdcca4a06d&pf_rd_s=merchandised-search-7&pf_rd_t=101&pf_rd_i=5550343011&pf_rd_m=ATVPDKIKX0DER&pf_rd_r=8BHAH8HD4WY2C9R3RFHQ
Winter Hats, Amazon- $7.45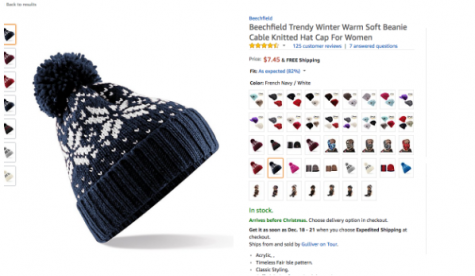 Since the heat escapes fastest through your head, make sure to wear these hats to keep yourself warm and toasty!
https://www.amazon.com/Beechfield-Unisex-Snowstar-Winter-Beanie/dp/B00FODJKX6/ref=bbp_bb_757550_st_FV01_w_33?smid=A1ZO6QRY7RAGUX&th=1
Nail Polish Set, Ulta Beauty- $7.25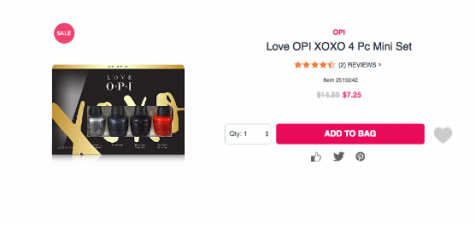 Lots of sparkly winter colors for your fashionista friends.
http://www.ulta.com/love-opi-xoxo-4-pc-mini-set?productId=xlsImpprod16981015
Amazon Plain Crew Necks- $9.81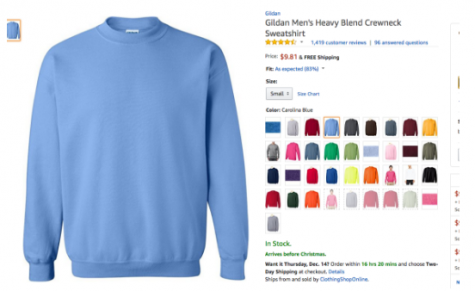 Simple, yet timeless.
https://www.amazon.com/Gildan-Heavy-Blend-Crewneck-Sweatshirt/dp/B00139FHN2/ref=pd_lpo_vtph_193_lp_t_2?_encoding=UTF8&refRID=6M86NSH4BV924TE955PP&th=1&psc=1
Flavor Infuser Water, Uncommon Goods- $15.00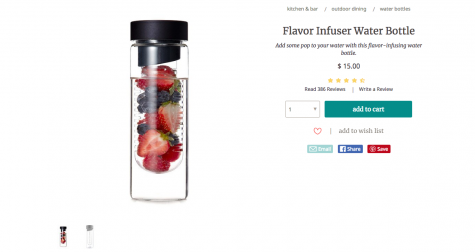 Fact: water makes up over 20% of our bones!
https://www.uncommongoods.com/product/flavor-infuser-water-bottle
ManCans Candles for Men, Beaver Creek Candle Company- $10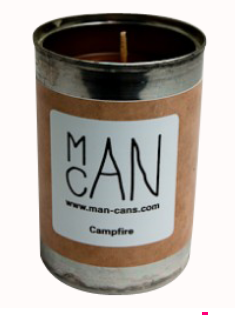 For the man who likes candles but can't bring himself to enter Bath and Body Works.
About the Contributor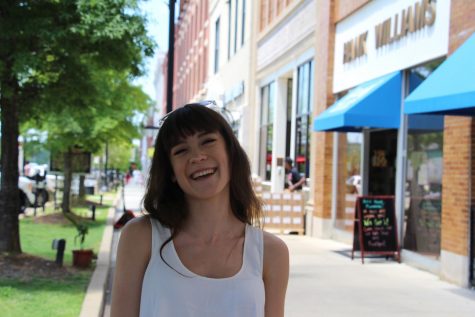 Sophie Marx, Online News Editor
Sophie Marx '18 is currently the Online News Editor of the Polygon. She joined the Polygon in the fall of her junior year as the People Editor and is...