A Look Back at Early Decision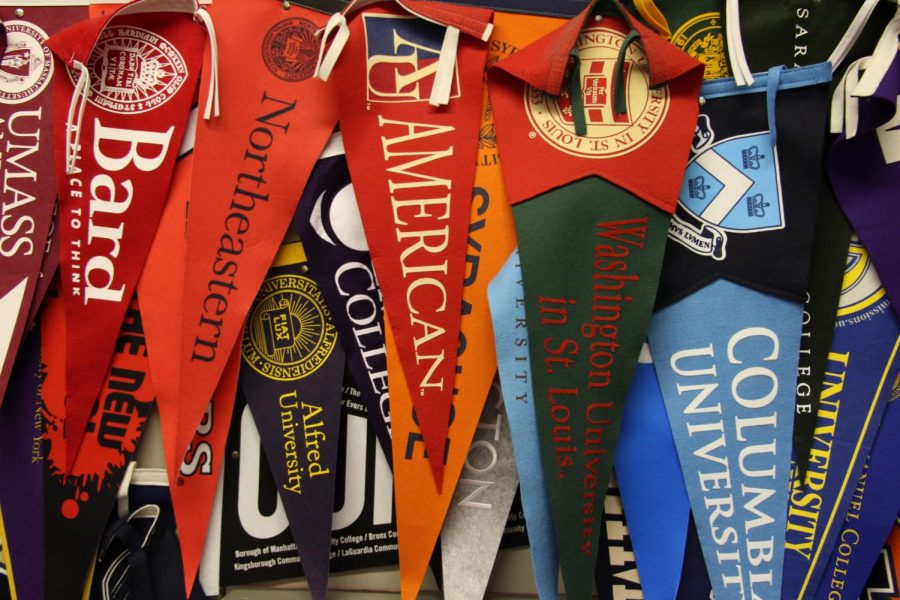 In early December, seniors learned the results of their Early Decision (ED) applications. The week when the majority of seniors heard back from their schools was a time of immense stress. Since the percentage of students who applied to college ED has increased, a large portion of students already know what college they will be attending in the fall. The class of 2018 experienced marked success in the ED process, with 41.5 percent of seniors matriculating into their ED college of choice, a large increase compared to the 22.8 percent of students accepted ED in 2015.
Assistant Head of School Kyle Graham said, "[the results] have been pretty fantastic. Some students were denied or deferred and are waiting to see what happens in regular decision, but for the most part there was a good match between taking chances at places that were realistic. I can't think of cases where we just wholeheartedly disagree with what a student was doing."
Graham also said, "There's no right decision. It's not like early decision is good and regular decision is bad."
For many seniors, ED was a sigh of relief. For others, it was the beginning of two more months of stress and supplements. For those who were deferred or rejected, it was only the beginning of their college process.
This past December was the first round of college decisions using the new cohort system, which attempted to forge stronger connections with each student by counseling them for four years instead of two.
Graham, who presides over the dean system, said of this past year, "Overall I've been thrilled with this class… because of our meetings, we know what this kid's process is, what their plan is, what they're striving to achieve, so I feel really good where we are in terms of helping students."  
When asked what the dean system should improve on for the coming years, Graham said, "Building relationships with students and families is the top priority."
However, the success of this year's ED process hinges not on the numbers, but the reactions of the student body. Many students reported immense stress that stemmed from the ED process.
"I feel as though there's an expectation for ED that puts a lot of pressure on students that don't have as clear of an idea of what they want in a school," senior Blythe Poor said.
Senior Andrew Leung agreed that "The ED process made the first few months of my senior year incredibly stressful."
Some students said that the pressure was not only from the administration.
"The only part [of the process] that was tough was that everyone else had applied ED somewhere and it put more social pressure to get in somewhere," said senior Audrey Barnett.
Senior Eva Baron declined to comment, but requested that we insert a quote from Euripides' play Medea: "The pain that I've suffered, I've suffered so much/ worth oceans of weeping," wrote Euripides.
Even for the students who were accepted into their colleges, some of them ultimately ended up regretting committing so early.
Senior Chadd Chang-Venner, who was accepted early, said, "I had second thoughts. Maybe I could have done better."
Despite the stress caused by the ED process, many students emerged on the other side pleased with their success.
Senior Brian Chiang said, "It gave me a chance to show my commitment and my enthusiasm for the school in a way that regular decision just wouldn't have allowed me to."
Many students felt that, even though they experienced the panic of applying early, they ended up happy.
In the end Poor said, "It was very gratifying to find the school that I felt the most connected to and be able to say that I got in. I definitely wouldn't go anywhere else."
About the Contributor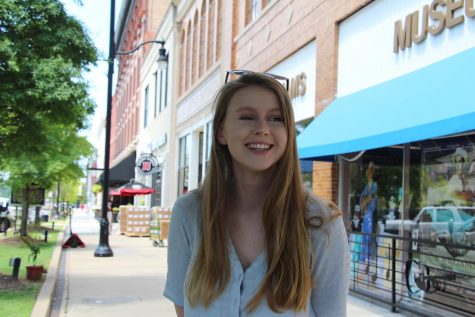 Esme Graham, Online Managing Editor
Esme Graham '18 is the current Online Managing Editor of the Polygon. She joined the Polygon the spring of her sophomore year as the News Editor. She...