Poly Hosts First "Womyn for Womyn" Conference
On Saturday, April 7, Poly hosted its first Womyn for Womyn conference to educate girls across New York City about issues relating to women's rights, feminism and intersectionality. Rhonda Broussard, a social justice activist and founder of the St. Louis Language Immersion Schools, delivered the keynote address.
"What was your catalyzing moment?" asked Broussard to audience members who ranged from middle school students to Poly teachers to grandparents. Broussard, wearing a rainbow blouse and brightly colored jewelry, paced up and down the aisles passing the microphone to students, teachers, and parents who recounted their first experiences as activists in their communities.
The idea for the conference emerged after a group of students expressed interest in researching topics such as equal pay and abortion rights for their eighth grade capstone project. Current freshmen Juliana Baluk, Lily Farris, Talia Marash and Hailey Tobman contributed to the project under the leadership of senior Jules Gabellini and advisers Elijah Sivin, Maggie Moslander and Sarah Whalen. Sivin said that he chose to advise the project because women's rights was the most popular topic among the eighth grade, and he hoped to turn that interest into meaningful change.
"I've been aware from a young age that feminism is important and women's rights will not take care of themselves," Sivin said. "The political climate of the last two years is a strong reminder that women's rights are not guaranteed."
Feminists began to use "womyn" instead of "women" to distance the word from the suffix of -men and include the LGBTQA+ community, Gabellini said. Indeed, the workshop leaders included both women of color and transgender women, as well as many Poly students who are active in affinity groups on campus. Senior Lotoya Francis, who runs Lemonade, the black girls' affinity group, led a workshop on the intersections of blackness and womanhood and its relation to Beyoncé's 2016 album, Lemonade.
"Leading a workshop gave me the opportunity to talk about feminism in a way that didn't erase my own experiences as a black woman," Francis said.
As conference attendees watched clips from Lemonade, Francis wrote words on the board describing perceived father-daughter relationships: loving, distant, non-existent, abandoned, amended and deceased.
"[The exercise] allowed for a thought-provoking conversation about various issues that plague all women and the nuances of the black woman's experiences," Francis continued. Poly students and teachers, including Whalen and senior Olivia Knutsen, discussed their relationships with their fathers, opening up a conversation about feminism, race and family.
The conference also included workshops held by Regan Solmo, the Executive Managing Editor of W Magazine, and Janai Smith, the Youth Outreach Manager at ECPAT-USA, among others.  
About the Contributor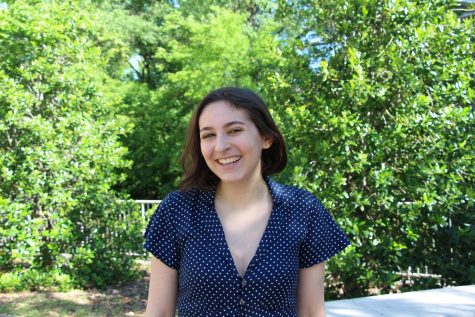 Liat Weinstein, Online Managing Editor
Liat Weinstein '18 is the Online Managing Editor of the Polygon this year. She joined the Polygon in the spring of her freshman year as the Photography...