Science Research Class Holds Annual Symposium
Every year, students and faculty gather in the library to learn about the trials and tribulations that Science Research students face and the progress they make throughout the year. Before delivering short presentations to an expectant audience, students stood by tri-fold boards that gave summaries of their research. The projects that were presented ranged from self-repairing concrete by Dominic Schlossberg '18 to the link between STEM programs and sports by Alejandra Sanchez '18.
Seniors who were further along in their projects showcased both the data from their experiments along with conclusions about the entire project, while sophomores shared their experimental designs and what they were expecting to do in the near future.
"Students really learn about what they're interested in, and with the freedom of three years and being able to work at your own pace and with whoever you want to, you really get to be your own teacher and a student at the same time, which I think is the best part about this course," said Talisha Ward, a junior in Science Research.
When asked about his experience teaching the class, Mr. Filiatraut stated, "I wouldn't say I'm a teacher, more of a project manager. The students become the experts and the nice and unique thing about Science Research is that the students are telling me what is new in their particular field."
He continued, "I was really heartened by the juniors and seniors in terms of their resilience and adapting with the bumps on the roads that they've had, either with methodology or mentors or external factors that were out of their control. It's been a really nice experience and I'm proud of all the students."
Students spend the entire year working on these projects: obtaining internships, contacting mentors, and designing experiments. All their efforts culminate in the Science Research Symposium, giving them a platform with which to display their diligent work and present their findings and conclusions.
Nyla Welch, a sophomore in the class, believes that Science Research takes a lot of mental strength and perseverance in order to be able to succeed. "Science Research… requires dedication and determination and also taking the initiative to pursue the thing that interests you… you're not going to be handed an experiment on a silver platter."
About the Contributors
Elena Diaz, Layout Editor
Elena Diaz '19 is the current Layout Editor and former Opinions Editor (2017-2018) of The Polygon. She began writing for the Polygon in the spring of her...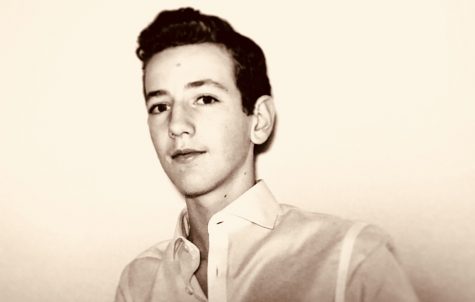 Nathan Darmon, Photography Editor
Nathan Darmon '21 is the current Photography Editor for the Polygon. He joined the Polygon near the end of his freshman year. At Poly, he's an eager...