GVS PUTS THEIR BEST FOOT FORWARD: A Preview of Girls' Varsity Soccer
The Girls' Varsity Soccer team stormed the field with a lot of determination this season. Victories against Fontbonne, Packer Collegiate, and Portledge School in their first three games could be an indicator for what lies ahead.
"It's been great so far," said Head Coach Kristin Cannon. "Being new you never know what to expect. They said this is a great group and they were right. They've been really receptive.  It is a little bit of a culture change because I'm used to working on the college level. So I am trying to run it like a college program. They've been really receptive. It is new stuff they're not used to and we still have a lot of work to do but we are getting better every day."
With her and assistant coach Lisa Beltramello leading them, the team has been training hard. Cannon, seeing their evident love for the game, is very excited to watch the girls excel this season. She hopes to instill the values of synergy and diligence in the girls this season and looks forward to seeing them excel.
Although they did not win their first Ivy League game against Trinity, it showed the team's potential for victory in their upcoming games. Their many passes allowed them to hold possession and created opportunities, showing their creativity on the field. The girls will use this game as a model to see what they can improve upon for the rest of the season. They plan on keeping their heads held high and adapting to whatever atmosphere they play in.
Led by seniors Devon Olive, Maggie Fort, Claudia Iannelli, Rema Hort, and Kayla Nejat, the team is ecstatic to play some quality soccer and is confident they have the means to do so. The seniors hope to combine their positive attitude, determination, and friendship to tear it up on the turf.
Senior Devon Olive, a Penn State D1 soccer commit, said, "I'm extremely excited for what this team can make happen this year. We are an extremely special group." With players ranging from 8th-12th grade, one can expect to see nothing but crisp passes, killer shots, immense skill, and admirable efforts from the girls this season.
The underclassmen look up to the rest of the team.  Sophomore Emma Mensuzio said, "The team is very close.  We never stop, even if we are losing. We always work our hardest and nothing can stop us. We are very determined."
Make sure to come out and support the team at upcoming home games against Hackley, Horace Mann, and Fieldston, and most importantly at the big game against Riverdale on Homecoming!
About the Contributor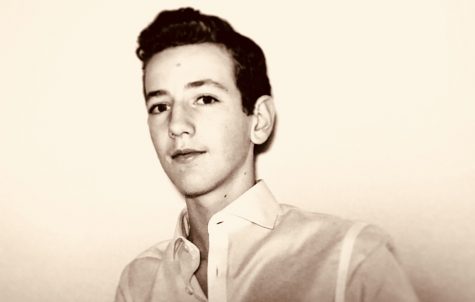 Nathan Darmon, Photography Editor
Nathan Darmon '21 is the current Photography Editor for the Polygon. He joined the Polygon near the end of his freshman year. At Poly, he's an eager...