Poly Welcomes Motoko Maegawa
After many years of learning about social justice and equity in education, Mokoto Maegawa decided she wanted to pursue this work full time and became the Director of Diversity at Poly. Immediately, she noticed Poly's continued dedication to create a diverse community, and hopes to lead us in furthering this goal.
Maegawa grew up in Rhode Island. Her experience at her elementary school, The New School (now called The Pennfield School), made her fall in love with the independent school community and influenced her to continue being a part of one.
Her childhood teachers, Mrs. Pedrick and Mr. Pedrick – the school's fifth grade teacher and headmaster, respectively – also had a positive impact on her life.  She followed in their footsteps, going on to become a fifth grade teacher and then a headmaster. She even wrote to them after, thanking them for their influence on her life.  
In college, Maegawa switched her major from architecture to education because she was interested in collaborating with others and in using history to improve the future.  
She was a student teacher in South Africa, an experience that helped her when she taught social studies and multicultural education as a lower school teacher.  Her studies in modern US history and in inclusion and equity work helped her as she continued on to teach middle school history. There, she sought to use multiple different perspectives to discover a fuller story of history.  
She was also a school administrator where she became a facilitator with SEED (Seeking Educational Equity and Diversity) and worked to improve her school through the lenses of diversity and equity.  
Even in just her first month, she has already made an impact on the Poly community.  Senior Talisha Ward said "She's really cool to talk to. At first it's like whoa new person who is this but I have her in senior leaders and her door is always open."
Maegawa said, "My hope for my time at Poly is that students and families learn they can turn to me with their own hopes, questions, and concerns about what they experience at Poly so that we can have open conversations about what is good and what needs to get better so that our school is as supportive and inclusive as we all want and need it to be."
Before the school year began, Maegawa gave a presentation to the faculty regarding conversations about diversity.  She spoke about how although these interactions can be uncomfortable, they are effective and offer new insights. Using mirrors and windows as a metaphor, she talked about how one can reflect and learn about oneself while also being exposed to new ideas.  
Her colleagues were intrigued by the presentation and have already expressed admiration for her.
Lori-Ann Brogdon, Assistant Head of School and Academic Dean, said, "Ms. Maegawa brings knowledge, expertise and enthusiasm to Poly's community. What is clear is Ms. Maegawa seeks to be a part of it all and wants to know how Poly's parts make up its whole. Already, I am impressed by her engagement with our students, faculty, staff and families."
About the Contributors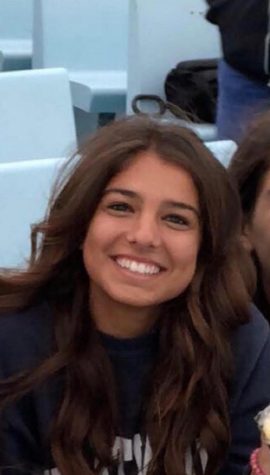 Julia Zrihen, Editor in Chief
Julia Zrihen '20 is the current Editor in Chief of the Polygon. She has been writing for the newspaper since ninth grade. At Poly, she is the president...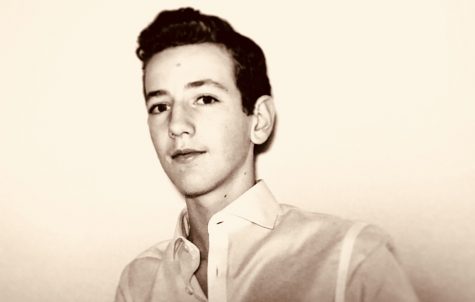 Nathan Darmon, Photography Editor
Nathan Darmon '21 is the current Photography Editor for the Polygon. He joined the Polygon near the end of his freshman year. At Poly, he's an eager...