Updated Bus System: New and Improved?
Poly's operating staff spent the summer reworking the long-standing bus routes in the better interest of the student body, but they neglected to inform students about the upcoming adjustments, leaving them with a feeling of helplessness concerning the drastic changes.
Some students enjoy their morning and afternoon rides, taking advantage of the extra time to sleep, finishing up last-minute homework, or catching up with their friends. Perhaps their ride to school is short, or they have the luxury of an air-conditioned bus.
For many other bus riders, however, the morning bus marks the beginning of a long, difficult day, and the uncomfortable ride home is only a continuation of a stressful school experience. The buses are overcrowded, overheated, and overrun with students who are fed up with the failed attempts to fix a problem that has plagued Poly's operating system for years.
The new bus system brought hope to many long-time riders. The revamped system sounded great in theory, but its execution seems to have fallen short. For some students, like Junior Michael Robinson who has been on three different bus routes in three weeks, the sense of stability that once accompanied the bus routes has disappeared, and they are left confused and concerned about the reliability of their method of transportation to and from school. School is stressful enough without students worrying about how they will get to their classes.
The routes were redesigned in order to bring bus access to a larger percentage of students, but in doing so, the system has inconvenienced another portion of the community, taking many students far out of the way.
For Sophomore Daniela Diaz, the commute is frustratingly longer than last year. "It shouldn't take me two hours to get home when it took me 40 minutes last year," she said.
Overcrowding was another issue meant to be handled by the adjustments. These changes were intended to give larger buses to high-density student areas, while also providing those with fewer kids smaller buses. On some routes, however, this is not the case.
Robinson, who rides on a large bus, likes the change. "There are only seven or eight kids on my bus. It's pretty great," he said.
Other routes, such as Route 15, have a small bus in an area with many Poly students. This forces kids to double up and, on some days, unsafely triple up just so they can get to school.
The long routes prohibit 4 pm buses from dropping off all their students and making it back to the Poly campus in time for the 6 pm bus. In particular, this affects those who are participating in sports, clubs, or other activities. Poly encourages students to join extracurriculars, but they don't provide a reliable way for them to get home afterward.
Many students who stay behind for the late bus are not surprised to see their bus running late. Sophomore Rei Baker said, "I need to get home to do all my homework, and if the bus is never here, I can't."
Some Poly students do not have quick access to public transportation, so the bus system is their only way home. If they miss a change on a route time or stop location—updates that are being made every week—they lose their only way to school.
Within their attempt to fix many of the old problems with the bus system, Poly created new ones that have made the lives of many students more painful and troublesome. In trying to connect more of the Poly community, the new bus system has inadvertently made it more difficult for students to rely on the school and community as a whole.
About the Contributor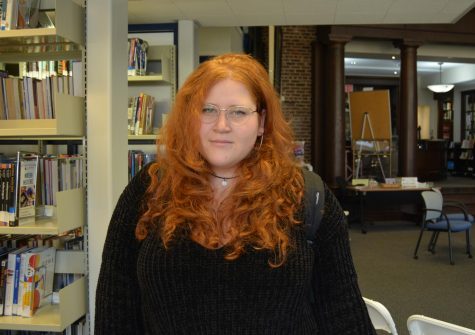 Emily Weinstein, Online Managing Editor
Emily Weinstein '20 is the current Online Managing Editor of the Polygon. She began writing for the Polygon at the end of her Freshman year. At Poly,...