Virtual Poly
This article will be updated as new information is available.
March 9th: Head of School Audrius Barzdukas' email to the Poly Community regarding the school's closure was met with a range of student reactions, from cheers to marked anxiety. The email began, "Poly Prep Closing…" The email said that out of an abundance of caution regarding COVID-19, students would have the day off on Wednesday and would "attend" Virtual Poly, the school's online education set up, on Thursday and Friday. 
As COVID-19 continues to spread, many schools have been closing in the past week. The threshold for closing had generally been if a member of the community had tested positive for COVID-19 or had been in contact with someone who had. When Poly decided to close school, they had not met this threshold. Instead, the school closed in order to prepare for what may happen after Spring break, should the community be unable to return to its Park Slope and Dyker Heights campuses.
Barzdukas said, "We ran a small test of Virtual Poly last week and we learned things. Things like: you have to show up on time, you have to mute immediately. So then we saw the results of that initial test and we're like, 'Oh, we need to run this with our entire school because we are a big and complicated place. Let's run it while we're still here so that we can have two weeks for the geniuses, and I'm not one of them, to fix it. If we have to do it when we come back, we're fully ready to go." 
Since the closure, Barzdukas sent a follow-up email informing the community that a member of the community has come into contact with a confirmed COVID-19 patient. On Thursday and Friday, students had 30 minutes of each class, which met through Google Meet. 
The school had been discussing plans since the news first broke, but official planning for Virtual Poly started on March 2nd. 
Head of Upper School Sarah Bates said, "We wanted to make sure if school needed to close, everyone–students, faculty, families–had a clear understanding of how learning would continue. This is certainly an unprecedented time in the school's history and I am grateful for the teamwork and effort put forth from every member of the Poly community."
The technology department started working on putting together a site for classes to take place, but most of the preparation consisted of training the teachers and getting everyone comfortable with the new technology. 
Director of Technology and Computer Science Department Chair Charles Polizano said, "I think the first step is just getting the faculty online and seeing what the platform looks like and feeling confident that they can just simply connect, talk to people, and understand what the different parts of something like Google Meet are, between the chat ability, being able to record, being able to present, and just getting some ideas of what they want to do from an assignment perspective and what tools we already have available to them to kind of do it digitally."
Associate Head of School, Chief Operating Officer Hung Bui said, "Charles Polizano has led a team that has built up Virtual Poly using a Google Suite platform and all the other platforms we have. It is an extraordinary task to complete, and they have done that with tremendous effort and, I believe, success."
The decision to close school depended upon many factors. 
Bui said, "In my job, the toughest part is that we have such a wide range of families and a diverse community that we have so many different opinions as to the level of concern. And also, childcare is very important. From nursery all the way to 12th grade. Some kids, there isn't childcare. I have to manage through all of those decisions." 
The administration has been in contact with other schools as well but ultimately needed to make a decision that was best for our school. 
Bates said, "Poly is unique to many other schools in that our students and faculty come from all five boroughs, New Jersey, and Long Island. Our geographic diversity means that with the virus, we need to be exceptionally vigilant to protect our community members. Poly is fortunate enough to have the resources to be able to withstand such an event. We are able to provide technological resources to anyone who needs them to engage with Virtual Poly at home; this includes installing internet hotspots at people's homes and providing laptops and headphones with microphones to those in need." 
The process has required a lot of teamwork. Every department is involved in this process and every class, teacher and student's needs must be considered. 
Barzdukas said, "There are two sides to thinking about Virtual Poly. It's not just, 'ok, let's turn on the machine. You have to get all of these people ready for it. The real part of the story is how all of those people came together as a team to work on this."
Bui said, "[The teachers] have expressed so much dedication and commitment and this desire to make Virtual Poly work, to continue the Poly education. Whether we use it for one day or we use it for 60 days, they're ready to make it work. Every time this school has had a large challenge such as 9/11 or Sandy Hook, our teachers have become more than teachers. They become not only your teachers, but your counselors, advisors, supporters, they will be here for the students. I very much believe that will be the same. I just think everybody is so committed to building Virtual Poly and making it work."
Many students have been wondering what will happen after Spring break. Bui said, "As of this moment in time, our expectation is for Poly to be open. We understand that the situation is very fluid and that things are changing, and that that decision might change. But that decision has not been made, that school is closed after spring break." 
Bates said, "The main priority for Virtual Poly is to ensure that students do not miss out on the academic experience and we are trying to establish a sense of routine and normalcy during a very uncertain time. It won't be perfect and it won't be exactly the same experience as you would have on campus in a classroom setting, but we are confident that our faculty have developed creative and innovative ways to move students through the curriculum." 
About the Writers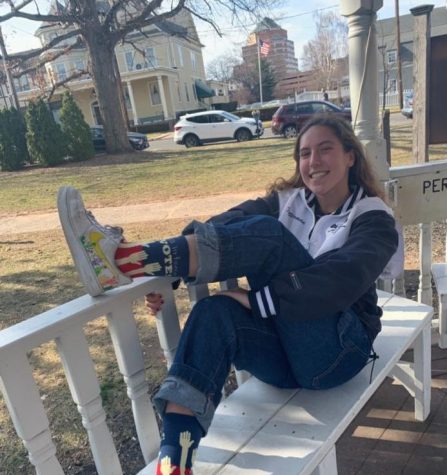 Katie Futterman, Editor in Chief
Katie Futterman is one of the Editors in Chief of the Polygon. She started writing in freshman year and was the managing editor her junior year. Outside...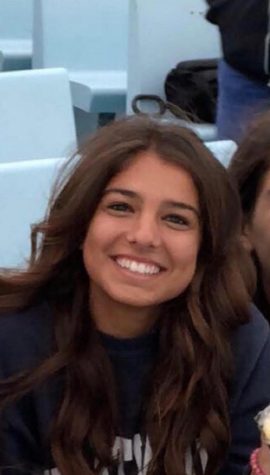 Julia Zrihen, Editor in Chief
Julia Zrihen '20 is the current Editor in Chief of the Polygon. She has been writing for the newspaper since ninth grade. At Poly, she is the president...