Grease Lightning
Grease cast takes the stage by storm
It's automatic. It's systematic. It's hydromatic. Why it's another outstanding performance from Poly's performing arts department of the fan-favorite musical Grease.
For three performances on February 28th, 29th, and March 1st, Poly students embodied their on-stage personas of the 1950s Greasers and Pink Ladies. Junior Charlotte Knutsen played leading lady Sandy Dombrowski with senior Seamus Signorelli starring as the infamous Danny Zuko. Seniors Claire Henderson and Hallie Stephenson along with juniors Nina Ryan and Bella Fisher made up the rest of the Pink Ladies as Rizzo, Jan, Marty, and Frenchy, respectively. The rag-tag gang of Greasers Kenickie, Sonny, Roger, and Doody were portrayed by seniors Jared Brandman and Alexis Peetz-Alio and sophomores Soph Cimmino and Nayan Khambhla.
At the performances, the cast of 36 brought the decades-old script to life, painting the scenes of Rydell High before our very eyes. The set design and costuming especially stood out, highlighting the time and atmosphere of the show.
Knutsen, in her fifth Poly musical, takes on Sandy, a Rydell transfer looking to rekindle her summer fling with leader Greaser Danny but facing the pressures of a judgemental high school community. She said that Sandy "seems so one dimensional and shallow," so she focused on adding "layers of meaning to make her more of a real person."
Knutsen was not the only one working hard, as Director of Theatre & Speech Caleb Goh told the Polygon that this musical was harder to direct than others because of the large cast and the challenge of making everyone look "uniform and creatively engaged." There were so many moving pieces, so many dances, and so many set changes that needed to happen all at the same time, which made the transitions tricky. But down in the crowd, we couldn't tell, as the story flowed and kept us captivated.
Henderson was also reeling to play tough gal Betty Rizzo. "I usually play sweet and optimistic characters," she said. "Rizzo is very mean and pessimistic. I feel like every girl in musical theater would want that part because she is a really powerful female character and is the most complex in the show." 
The cast spent months in preparation for their performances, and it paid off. In the words of Goh, the show was "irresistible." 
About the Contributor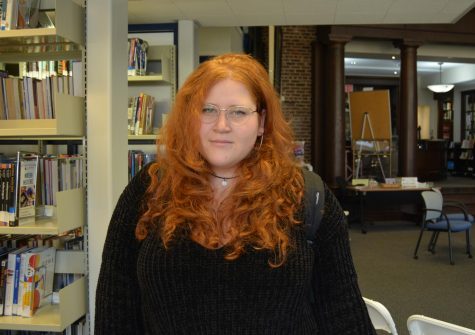 Emily Weinstein, Online Managing Editor
Emily Weinstein '20 is the current Online Managing Editor of the Polygon. She began writing for the Polygon at the end of her Freshman year. At Poly,...