Afternoon of Student Choreography
Students showcase their talents for a good cause: The Trans Women of Color Collective
Poly Prep's Afternoon of Student Choreography showcased both the incredible talent and leadership of our dancers. Directed by seniors Brittany Jones and Jared Brandman, these performances were not only spectacularly choreographed, but also diverse in the nature of each dance. Ranging from ballet to hip-hop, the dancers displayed their command over multiple styles of dance. 
Students choreographed every piece in the performance, including group dances, solos, and duets, providing an opportunity for collaboration and creative inspiration. Any student could audition their piece regardless of their dance background. Students primarily ran the entire show and audition, with the help of faculty advisors.
Sophomore Gabby Perry, a choreographer, said "This year was my first year auditioning for ASC independently. Although the audition process seemed frightening at first, everyone was extremely supportive and welcoming. Everyone has such great appreciation and passion for dance." 
Sophomore Brianna Khrakovsky, another student choreographer, said, "I loved choreographing my own piece because I don't normally have an opportunity to participate in the kind of dance that I like most."
 The theme of this year's Afternoon of Student Choreography was "Legends of Music." The directors of the show wanted to pay special attention to music in dance, and how it has the ability to bring a performance to life. 
Jones said, "Our idea was based on the realization that every dancer has a different interpretation of what a musical legend is. We tasked performers with considering what this means to them."
All of the profits from the show were donated to the Trans Women of Color Collective. The directors chose the organization because they believed there was not enough awareness of this cause.
 The Afternoon of Student Choreography was an incredible display of our students' artistic talent and passion. 
About the Contributor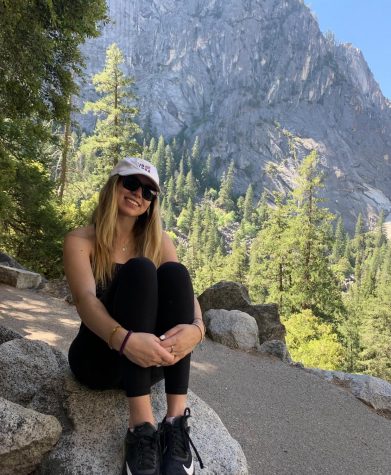 Carly Pyles, Editor-in-Chief
Carly Pyles '22 is the current Editor-in-Chief of the Polygon. She joined the staff during her sophomore year and became the Opinions Editor in her junior...