BLM Activism Resources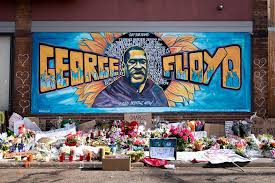 This list was created by the Students Against Gun Violence club for a forum about the recent George Floyd Protests and additional steps we can take to make lasting change.
If you would like to add a resource, please add it in the comments section at the bottom of this page.
Donation Links
Black Visions Collective

NYPD Police Reform (donate and other ways to help)

George Floyd Memorial Fund
Petition/Email/Text Links
Breonna Taylor Petition

Demand Justice for Breonna Taylor

Texting (some petitions may require your zip code)

Text FLOYD or ENOUGH to 55156

Text JUSTICE to 668366

Hands Up Act Petition

Decrease Police Violence

Regularly Screen Police Officers for psychological disorders and implicit bias

Ban use of rubber bullets

Send an Email to NYC legislators and government officials to reduce NYPD funding and towards social services and education programs.
Voter Registration
People 16 years or older in New York are allowed to pre-register online to vote. Junior Talia Marash (

[email protected]

) ran voter pre-registration at poly so feel free to email her with questions you might have. Here is the link:
Gather More Information
"How to Make This Moment a Turning Point for Real Change," article by Barack Obama on

Medium

New York Times

video going into detail on the exact events leading up to the arrest and death of George Floyd

"The Double Standard of the American Riot"

The Atlantic

"An American Uprising"

The New Yorker

New York Times Op-Ed on white guilt and the movement

Join the Color of Change movement, find ways to take action, donate and read articles to educate yourselves

Overall resource

Antiracism Resource Log
Discussion Questions
How do we define an ally? What can they do to help?

How can white people use their privilege now and in the future? What about non-black people of color, and other minorities?

How do we distinguish a protest from a riot?

What can we do differently from previous BLM and police brutality movements that will create lasting change?

Breonna Taylor was a black woman who was shot in her home by police, who had entered the wrong building. Should there be more laws/regulations for police carrying weapons as the trend is that they're more inclined to shoot minorities and POC?

Is appropriate police conduct the responsibility of individual policemen or is it to be controlled by state and local governments?

Some of the first gun laws passed in the early American colonies required white men to be armed while black men and women could not. What does this tell you about racism in relation to gun laws, and how has this changed or not changed?

What is Poly's role as a community and school in this movement? Why has it taken us so long to have this discussion? What are our next steps?

How can we talk about racism more, and acknowledge how it is normalized?