New eSports Team has success in spite of the pandemic
Poly launches a new sports team that is capable of surviving the pandemic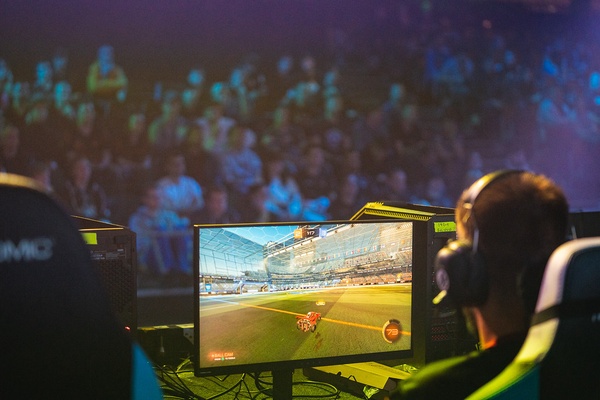 "The HSEL brings seamless, easy, and rewarding esports competition to your school. We educate high schools about the fundamental ingredients to a program's success. We aim to ensure your club is maximizing its potential and reaching every student possible." says the High School Esports League official website.
      Primarily, eSports is competitive video game playing. Although gaming isn't generally thought of as a competitive sport, it shares many similarities with your traditional sport. Within the grand scheme of eSports, it requires loads of teamwork, discipline, communication skills, hand-eye coordination, and ambition when practicing and training to improve one's skill set. eSports has made it clear that it is no less serious than any other sport, as it requires time practicing when not in league games, even including team practices.
     More than 3,100 schools and over 100,000 students compete each year around the country as a part of the HSEL's eSports community. Some of their most popular games include Rocket League, Overwatch, Super Mario Smash Bros: Ultimate, NBA2K21, Madden 21, Fortnite, and more! 
     eSports started at Poly solely due to student demand as a large number of students came to Michael Rosenberg, Poly's A/V & Tech Support Specialist, asking to form a team to compete in the HSEL's Counter-Strike: Global Offensive league. 
     "I told them I would help advise them. The rest is history. Right now we have Counter Strike and Rocket League teams, but will be continuing to expand and add more teams in the Winter and Spring seasons." said Rosenberg, also referred to as the Head of eSports. 
     As the eSports team works to operate a successful method of coaching and practicing, they currently have a private discord server set up to interact with other teams as well as getting to know teammates on a personal level. 
     Unlike many other sports who unfortunately had to cease their practices amid the brewing pandemic, eSports was able to prevail with the advantage of its players being able to practice from any location. Players can easily plan accordingly, ensuring plenty of time for practicing outside of normal schoolwork time. In comparison to your "ordinary" sport, eSports also teaches a great deal of time management. 
     Rosenberg said, "Our Rocket League team actually came in 2nd place last season! As in 2nd place in the league which encompasses teams across the country. Our first season competing our Counter Strike Team came in around 80 something and last season they ended up in 16th place so quite a big leap. This season both our Rocket League and Counter Strike teams have made it to the playoffs, with RL in 1st in the country and CS in 8th. I'd say these are all huge accomplishments for a team so new, but we're continuing to strive to be the best in the nation, and we're almost there!"
     On Friday, December 18th, Poly's eSports team won the Fall Major Finals in Rocket League, a wonderful step up from their second place win last season. In the HSEL, the 2020 Fall Major offers 8 weeks of regular season matches for 12 different games across all PC & console platforms. As Poly won first place, each player will receive $1,000 in scholarship money! 
     HSEL also offers a new 2021 Winter Challenge which Poly's team will be competing in. This new challenge consists of 3 weeks of regular season matches for 11 different games across PC & console players in a leaderboard style format, meaning competitors can play each game up to once per day to fight for a place at the top of the leaderboard. This coming winter season all high school students, who have an active Battle Pass whether they are part of a school team or joining solo, can compete for bragging rights, quest prizes, and up to $500 in scholarship money during the tournament's season from January 25th to February 12th, 2021.
Leave a Comment
About the Contributor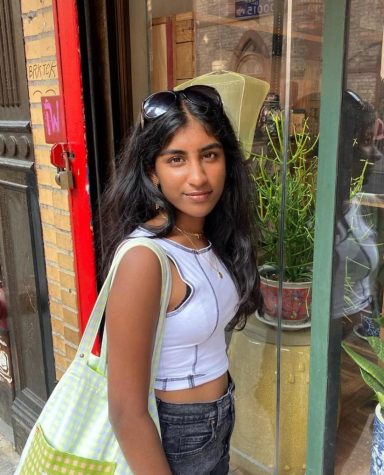 Seanna Sankar, Online Managing Editor
Seanna Sankar '24 is the current Online Managing Editor for the Polygon. She began as a staff writer for her freshman year, then as the Features Editor...