Back to School…Back to Normal?
As we look ahead to the upcoming academic year, it is difficult to imagine going to school with a sense of normalcy. The last year and a half has been a whirlwind of tents and testing, and social distancing. Now, our memories of Zoom are becoming more distant and many of us are cautiously optimistic about the future. We have mixed emotions, stemming from both nervousness and excitement as we make the transition from a routine summer to an in-person school year. Our academic classes, sports teams, and school activities that were all so abruptly halted are now coming back and for many of us, it is cause for cautious optimism. "Summer gave me a glimpse of a pre-pandemic life, and now school feels like [she's] being reverted back to reality," said junior Brianna Kwan.
We all are trying to have a positive outlook coming into this year, but we continue to keep our health at top priority. The Delta variant accounts for 99 percent of new COVID-19 cases according to data from the Centers for Disease Control, while the benefits of the vaccine still stand as the Wall Street Journal reported that "People who were not fully vaccinated this spring and summer were more than 10 times more likely to be hospitalized, and 11 times more likely to die." 
As a school, we are lucky to be able to mandate the vaccine for all eligible students and staff. With 99.99 percent of eligible community members vaccinated, we are doing our best as a school to prevent another COVID outbreak. New York City public schools enforced their mandate of the vaccine only in October 2021. "The [vaccine] requirement applies to roughly 150,000 people who work in the nation's largest school system, including teachers, principals, custodians, school safety agents, and lunch aides," reported the New York Times. While the majority have complied, "about 8,000 employees refused to be vaccinated and have been placed on unpaid leave."
What we know about COVID and Delta seems to change on a weekly basis.  "I feel ambiguous," said English teacher Rebekah Delaney. "Every day there is more information…I'm not sure what to expect." 
Physics teacher Jenna Peet also expressed hesitations. "[I'm] hopeful…[but I] worry about mutations and variants of the virus if they continue to become more contagious," Peet said. "Poly has done a lot to make this year possible."
        Although we as a community have done all we can to create a conventional and masked school year, it is essential to remember that we could need to adapt to a change at any moment. From learning outside in tents on windy days and weeks of virtual learning, our community remains with a positive outlook and can face any challenge that the year may bring.
Leave a Comment
About the Writer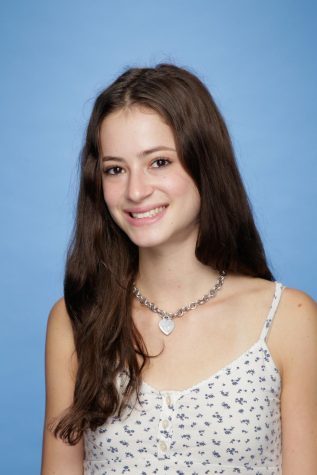 Maerose Daniels, Editor-in-Chief
Maerose Daniels is a current Editor-in-Chief of The Polygon. After previously being News Editor and then Managing Editor, she continues to strive for transparency...