A Closer Look: Starting Freshman on State Champs MVB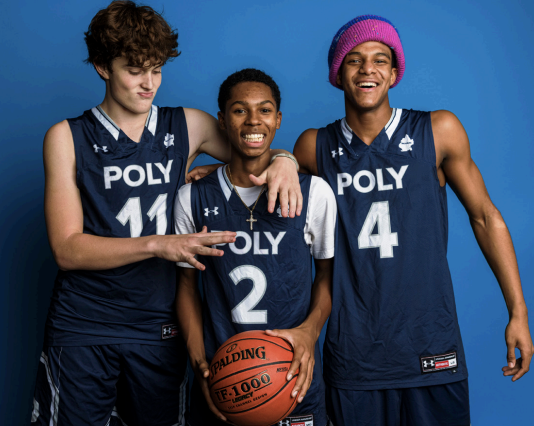 This season, Men's Varsity Basketball has continued to dominate in the Preparatory Ivy League. In a game on February 18, the team competed and won against Trinity 68-51. Freshman Connor Igoe, Jayden Forsythe, and Karim Camara have caught the eyes of many as starters for this undefeated team in the Ivy Prep League, making up a substantial forty-nine of those points. While at Poly, it's not uncommon to have talented freshmen on varsity teams; Coach Edgar De La Rosa, head of the team with over 30 years of coaching experience, described this group as "probably the strongest freshman group I've seen in a while. They're one of the reasons that we are doing well, contributing greatly to our success." 
One of the top scorers on the team, Forsythe, responds to the question of feeling added pressure based on his grade level. "I've been around the varsity atmosphere since sixth grade," Forsythe said. "There's no pressure for me to be starting as a freshman because I know what I'm capable of doing. All the work I put in is to get where I'm now." At the last Poly game, Forsythe scored 25 points, continuing to serve as an outstanding player on the court. 
Another player starting as a freshman, Igoe, said "It feels great to know that you can go out, competing with guys four years older than you and still be successful." "Plus," he adds, "it's also exciting to know we got three more years of this." Igoe also explains that "[he's] been around the team for a year before doing workouts, so [he] doesn't feel any additional pressure. Our team chemistry is great so easing into the team was fun and worry-free," he adds. "I'm looking forward to the rest of the season and continuing to build relationships with my teammates and coaches."
"Karim is doing a terrific job," De La Rosa remarked. Camara started the season as a sixth man for the team and since then has gained a starter position, scoring 13 points at Friday's game. "I've been on the coaches' radar since 5th grade when I attended a Poly basketball camp in the summer. I've involved myself in multiple clinics and basketball camps at Poly from then on. In 8th grade, during Covid, I started official practices with the team," Camara said. 
While still new to the team, like both Forsythe and Igoe, involvement in previous years has been crucial in building Camara to his full potential and position in the varsity lineup. Camara reflected on both the near and far when asked about his hopes for the future. "For the rest of the season, I look forward to winning a championship and proving our dominance in the Ivy League. In the future, I look forward to becoming more of a leader on the team and helping Poly become recognized for our basketball program throughout the state."
During the winter season, attending varsity basketball games have become a routine for most students. Energy is always high spirit, and Poly comes together to support the team on its impressive winning streak. Along with our common Poly chants, a new chant "He's A Freshman" has been added to the audience's vocabulary as we continue to watch Igoe, Camara, and Forsythe showcase their talents on the court.
Leave a Comment
About the Contributor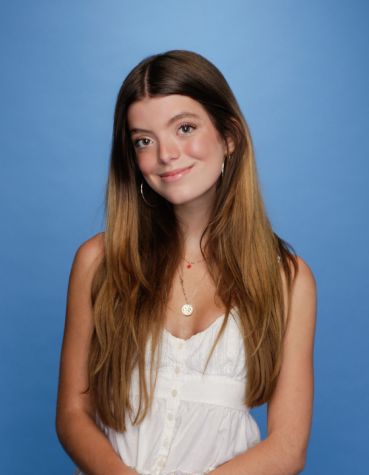 Sadie Schoenberger, Head Arts Editor
Sadie Schoenberger 25' is the current Arts Editor for Polygon. Aside from Polygon, she spends her time involving herself in the Arts- taking Dance, Advanced...