Zuercher Zips to New Opportunities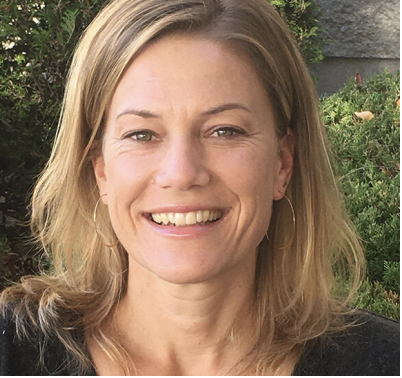 Director of Health and Well-Being Sarah Zuercher left Poly on Friday March 11. Head of School Audrius Barzdukas informed the Poly community in an email to parents and faculty on March 1. "[Zuercher] has cared for our community throughout the pandemic by leading our Health & Safety Team, nurses on both campuses, school counseling group, health education department, and anti-sexism working group. It is fair to say that we could not have kept school open the way we did without Sarah's compassionate and competent leadership… We always want good things to happen to good people, but we will miss her expertise and contributions to our community's health and well-being," wrote Barzdukas.
After serving as the director of a mobile health center, Zuercher arrived at Poly following the departure of Nurse Patricia Murphy in the fall of 2020. "The main thing that drew me to Poly was that I was really interested in working with the challenge of how to keep school open during COVID," said Zuercher.
In addition to her responsibilities as the Director of Health and Wellness, Zuercher taught seventh and ninth-grade health classes, working to revamp the health curriculum. Over her stint at Poly, Zuercher created a new curriculum for 7th and 9th grade, focusing only on health. "We've been really trying to make sure that the curriculum is sex positive, recgonizes intersectional identities, and helps students understand how health outcomes are impacted by societal structures as opposed to just being about individual behavioral choices," said Zuercher. Zuercher shared that the aspect of Poly she will miss the most is teaching. "I'm very sad to leave my students. That's actually the hardest part about leaving is the students that I teach," said Zuercher. "My 9th grade students have been so thoughtful and we've had such great discussions. My 7th graders are just hilarious and fun and that's always one of the highlights of my weeks. I've also been working with students on the service board of the health committee…it's really hard to leave doing those projects with those guys. But they will continue on and we'll find a good way to transition." 
Zuercher will be leaving to pursue a clinical position at the AIDS Healthcare Foundation. At the foundation on Atlantic Avenue in Brooklyn, Zuercher said she will be "providing primary care to people living with HIV and people at high risk for HIV and other STIs." With this new job, Zuercher will continue to focus on providing sexual and reproductive health care to people who face barriers to receiving adequate healthcare. "I went into healthcare with the intention of working with marginalized populations and communities because those communities should get the best healthcare because they face the most challenges to health, but it often doesn't work that way," said Zuercher. "Before I came to Poly, I was in clinical practice and since I've been here, I have thought about how to go back to that. Now that COVID is kind of more stable, you could say, I felt like this was a good time to transition back into doing clinical work."
Zuercher stated that she took the job in mid-February after a few months of conversation with the organization. While she asked the organization if she could wait out until the end of the school year, Zuercher explained that it was not possible. "Other organizations are not on the school calendar so [it's hard] to ask a healthcare organization that needs a provider if they can wait for four months…It came down to either giv[ing] up that opportunity which is a really good fit for me or leav[ing] a couple months before the school year ends," said Zuercher.  
Poly is currently in the process of searching for a replacement. In the time being, all questions and concerns regarding COVID policy matters should be directed to the Assistant Head of School, Strategic Initiatives, Rebekah Sollitto. The school nurses, psychologists, and the Assistant Head of School, Academics, Michal Hershkovitz may also be contacted for other health matters.
Barzdukas said he is looking across the country to ensure that he finds the right replacement for Zuercher upon her departure. "Our timeline for every position at the school is the right person. Rather than basing some kind of artificial self-imposed deadline, what we always do is we try to find people," said Barzdukas.
Barzdukas cited five characteristics that he is looking for in a new hire: strong leadership skills, organization, and being "technically competent," as Barzdukas put it, and not just an administrator. Further, they should serve as a role model for the students, and go beyond the traditional scope of what is expected of a school nurse. Lastly, they need to be a good cultural fit. "Poly is kind of different. You have to fit into our culture. You know, our third peripular identity, Brooklyn; you have to kind of fit with us. We're gonna look until we find that person," said Barzdukas. He said Poly is looking for a replacement who emulates Zuercher. "I think someone like Ms. Zuercher. Creative, a little bit of energy, a person who's not afraid to speak up," said Barzdukas.
The question remains, however, whether the position of Director of Health and Well-Being will remain the same. Barzdukas said, "I think we still want someone who has the competence and the scope to manage [COVID and its changing guidelines]. It's a big job. I would like our health curriculum to be something that is the best. I think [the title] is going to remain the same," he said.  
Zuercher added, "My role was new when I came. I think we kind of learned a lot. I think some things about it really really work and I think there's some areas that I worked on that need even more attention. For example, building out our health curriculum program. We're kind of right now trying to figure out what the best structure is." 
However, with regard to the question of what the position will entail, Zuercher said, "I defer to Mr. Barzdukas on what the Director of Health and Well-being role will look like after I leave."
In the meantime, Zuercher shared that the number of nurses on each campus will remain the same after her departure. In an email to the Polygon, Barzdukas said, "Nurse [Sara] Siller is our Interim Head Nurse." She will also be taking over Zuercher's Covid responsibilities. Siller has worked as a nurse at the Lower School since 2020. Barzdukas also noted that Poly has since added a temporary nurse for the rest of the year: Morlon Mitchell. 
"I told her that I was and I will be, forever, her best reference in terms of being able to tell the story of what she did for our school," said Barzdukas of Zuercher in an interview with the Polygon. He continued his message in his email to the community, writing, "Thank you, Sarah, for your leadership and care of our community—we will never forget you."
Leave a Comment
About the Contributors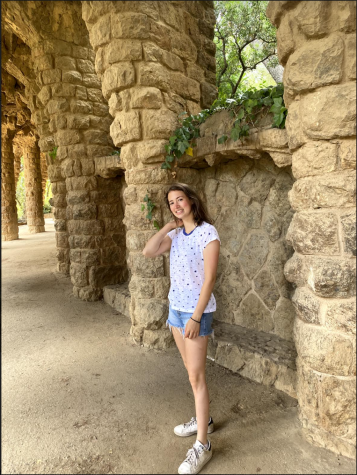 Emma Spring, Editor-in-Chief
Emma Spring '22 is currently an Editor-in-Chief of the Polygon. She began writing as a staff writer during her freshman year, became the Sports Editor...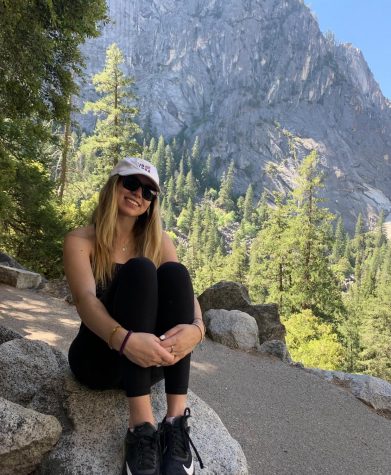 Carly Pyles, Editor-in-Chief
Carly Pyles '22 is the current Editor-in-Chief of the Polygon. She joined the staff during her sophomore year and became the Opinions Editor in her junior...