Concert Choir Goes to Carnegie Hall
More Arts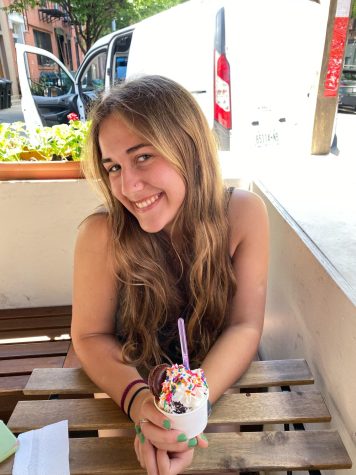 More stories from Alida Lissak
Poly's Concert Choir performed this Monday at the historic music venue, Carnegie Hall. The eighteen Poly students get absorbed into a choir of hundreds, composed of students from around the country and Canada, under the direction of Dr. Jamie Hillman, a well-versed choir conductor. This was the first performance at Carnegie Hall in two years.
 This larger choir takes part in the National Festival Chorus Concert put on by Manhattan Concert Productions. They get to rehearse in a focused environment for three three-hour rehearsals. Every performer comes into the group knowing the songs, so the rehearsals are focused on fine tuning the pieces to a near professional level. This opportunity is offered every other year and during the in-between years before the pandemic, Concert Choir used to tour in foreign countries, such as Cuba, Canada and Germany. When asked about her experience in rehearsals, freshman Reese Roaman remarked, "Although there were frustrating moments, as repeating the same lyrics ten times in a row can become a headache, the result was terrific, making it all worth it."
In preparation for this event, Daniel Doughty, Director of Music, teaches the choir a challenging and expansive repertoire of genres. "Indodana," a South African hymn in Xhosa, stretched the choir's language knowledge. Sophomore Jasmine Donald wowed the crowd as the featured soloist on the gospel piece, "Let Everything That Hath Breath," composed by Jeffery Ames. Doughty praised emphatically, "Her performance was stunning, and she received a standing ovation from the packed audience!"
After a weekend of hard work, Monday night brings the final performance. Dressed in a professional all black outfit, Poly students joined the silent throng lining the famous Carnegie Hall stage. Students joined the likes of Duke Ellington, Frank Sinatra, and Judy Garland, who have all stood on that stage. The choir gets their chance to show off their powerful pieces to a larger audience than they're used to. The second they begin to sing, the stunning acoustics and minute details elevate the music to a near angel-like level. Roaman remarked, "I never quite realized the impact that a room can have on voices."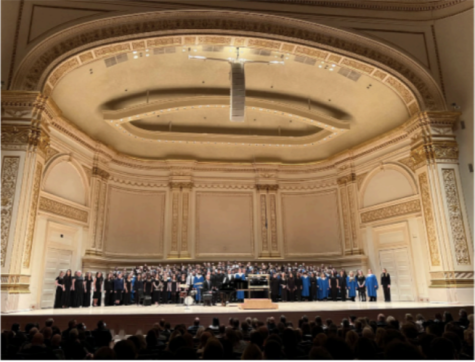 Doughty loves this opportunity after offering it seven times. He said, "I am always so proud of how Poly students represent the school and our choirs. From the most advanced students to the least experienced, everyone worked hard and contributed to a performance they will all remember for the rest of their lives."
Junior Amelia Gordon said, "It was an amazing experience. I learned how to adapt and perform in a new environment. Being able to share this experience with my fellow classmates and singers was something I will never forget."
Leave a Comment
About the Contributor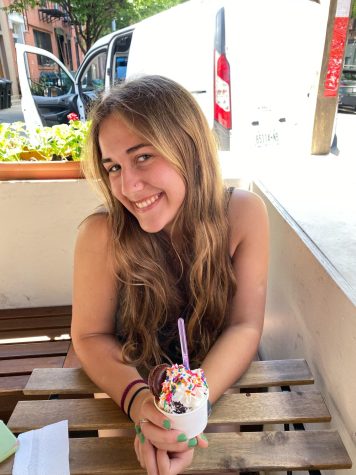 Alida Lissak, Head News Editor
Alida Lissak is the current Head News Editor for the Polygon. Starting her sophomore year, Alida has been a staff writer for the Polygon and last year...