Where Are They Now?:
What the past Editors-in-Chief of the Polygon are doing now
Kate Bernstein 95′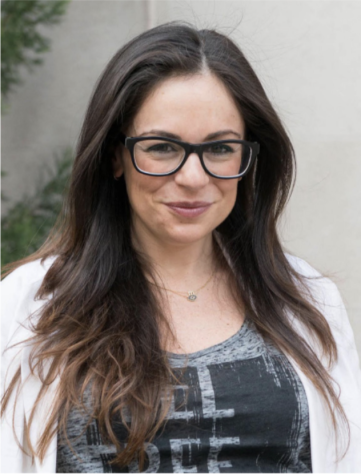 Kate Bernstein '95 is an executive film producer, focusing on reality television, and screenwriter. She has worked for many networks, including MTV, E!, Travel Channel, VH-1, Bravo TV, CMT, Logo, Channel 4 UK, Lifetime, TLC and Metro TV. Her works include MTV's "Made," "Marrying Millions," and many more. As an executive producer of a television show, she oversees everything from beginning to end: casting, pre-production, production, filming, writing, and overseeing the full staff. 
After graduating from Poly, she went to Swarthmore College, where she studied film and cultural studies. She then went to NYU Tisch for cinema studies. She also continued journalism, working for magazines, websites, and newspapers, in addition to working in television. As she worked more on television, she switched the "writing" part of her life to screenwriting. Bernstein has recently just finished a screen adaptation of Arthur Miller's first play: "The Man Who Had All The Luck," which is being directed by TV and Broadway director Scott Ellis. 
Bernstein emphasizes that everything she does now leads back to The Polygon. Currently, she is working on a new series for E!. She notes that The Polygon was the beginning of her passion for writing and interviewing and reporting, which is all part of her job now. Her favorite article is an editorial she wrote about whether Poly was spending too much money on the football team and an editorial she wrote about a misogynist posturing about feminazi. Bernstein notes that what she really appreciated about The Polygon was that it adhered to a freedom of speech mentality. 
She recalls that one of her favorite memories in The Polygon was when it was very late at night — 11 p.m. — and no one was at the school and there was just her and her best friend — the managing editor — and the faculty advisor and they were finishing up the issue. Kate notes that she would feel a great sense of satisfaction when she knows that she has finished something special. She also enjoyed the pitch meetings, and she now does it professionally in her current job. She said she felt a great sense of accomplishment when she saw people reading The Polygon at school, much like how she feels now when she overhears people talking about a TV show that she worked on. 
Maddie Winter '18
Maddie Winter '18 is currently a senior at Princeton University. She is majoring in history and minoring in global health and health policy. Winter is passionate about sociopolitical systems. She has worked at NYC Health and Hospitals during the pandemic. Her senior thesis is focusing on the politics of public health. Outside of class, she is the Editor-in-Chief of the Princeton Historical Review, the Co-President of the Community Service Inter-Club Council, and is involved in the Princeton Charter Club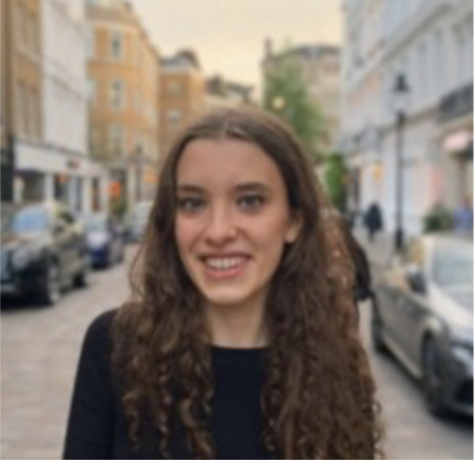 (Community Service & Sustainability Chair), Global Health Program (Student Representative), The Princeton Tiger (campus humor magazine), Princeton Conservation Society, Princeton Public Health Review, and Rockefeller College Council.
Winter notes that when she was running The Polygon, it was an era of transformation for the role of the newspaper, and so during her time in The Polygon, she worked on making it a more robust publication in terms of the types of stories The Polygon covered, making it a lot more meaningful to the student body. "One of the big things we covered was that we wrote an article about race at Poly and how the administration failed to handle issues of racial discrimination and other issues about racial tension among the student body" said Winter. "I remember that it really stood out to me because it was something me and the other editors worked on for months and we wrote this four-page article on The Polygon," Winter continued. 
"Another thing that stood out to me was that we wrote an article — around May 2017 — about vandalism at the school and derogatory statements about the school made by students," Winter said. She notes that these were both very groundbreaking articles that stood out to her during her time in The Polygon. 
Her favorite memories in The Polygon include those late nights when she worked on The Polygon together with many of her best friends who were also on the newspaper. In the future, she sees herself going into healthcare. She currently has a job offer for healthcare consulting in New York and she has also been accepted to grad school at Oxford and Cambridge, so she is going to choose between one of those. Winter spends her free time cycling and mountain biking and watching reality TV. During her year as Editor-in-Chief of The Polygon, Winter and her colleagues of The Polygon started The Polygon website!
Michael Pollack '89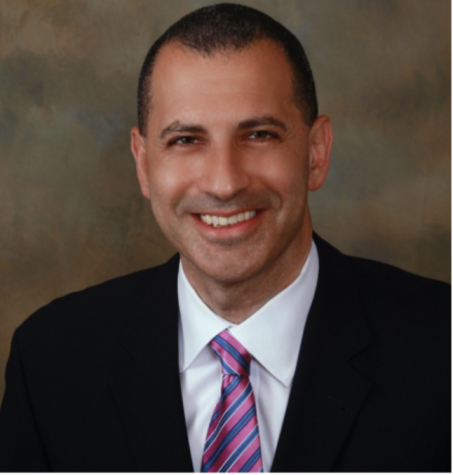 Michael Pollack '89 is currently an orthopedist. After graduating from Poly, he went to the University of Pennsylvania. After graduating from University of Pennsylvania, he went to medical school. "I knew from an early age that I was going to be a physician," said Pollack. But he loved writing and working on a newspaper and the comradery of doing that. He notes that at Poly, he received an incredibly great education, which prepared him very well for college. 
At Poly, Pollack had an especially good relationship with beloved former Latin teacher Gil Feldman '42, aka "Feldy." Feldy retired around the time Pollack was finishing up high school, and so Pollack had wanted to put something together with a group of students of Poly at the time and alumni who loved Feldy for Feldy's retirement. This is Pollack's favorite article during his time in The Polygon. Pollack said he cherishes his time in The Polygon and even now, he still likes to look back at old articles he wrote to see how he thought as a writer back then.  
Leave a Comment
About the Contributor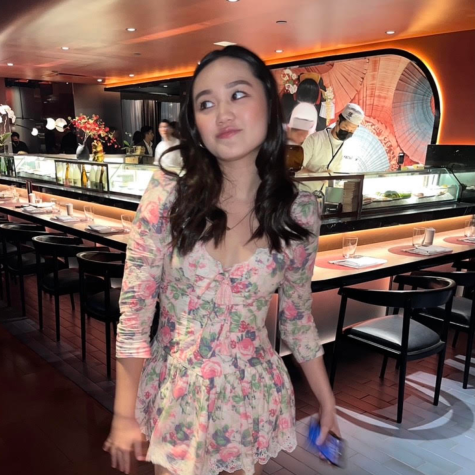 Chelsea Lin, Managing Editor
Chelsea Lin '24 is a current Managing Editor of the Polygon. She began writing for the Polygon during her freshman year, then became the People Editor...