The Upstander Workshop Finale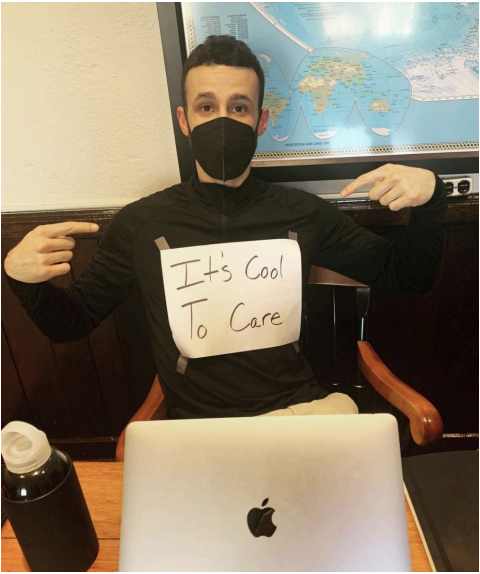 On Wednesday April 6, 2022, Poly hosted its third Upstander Workshop for the Upper School this school year. Taking in the conflicting feedback that both students and faculty provided in response to the two previous workshops in December and January, Director of Student Life Jared Winston worked closely with members of the Student Government and faculty on the Social and Emotional Learning Committee to create several major changes to the Upstander Workshop planning, structure, and programming. Although there has been a more positive reception, some students still have mixed thoughts.
The development of the third Upstander Workshop began immediately after the second workshop that took place on January 19, 2022. After gathering feedback from faculty and students, Winston engaged both Student Government and the Social and Emotional Learning Committee to start carefully crafting a program for April. "We first worked in Student Government to develop some preliminary ideas. Then Student Government President Ryantony Exuma and Vice President Zoe Feuer met with the faculty Social and Emotional Learning Committee to discuss their ideas," Winston said.
According to Winston, some main tenets of the feedback were that the workshop should be student-driven and student-designed. It was also expressed that teachers should play more of a supervisory role rather than an instructional role, while students should have the freedom to discuss issues beyond what was previously discussed in the first two workshops. Winston said that these are issues that "dive deeper into cultural and identity-based experiences here at Poly."
Taking all of this into consideration, Winston, along with Student Government members and the Social and Emotional Learning Committee, made the prompts more targeted and specific to the language that is often used from an identity standpoint. The first two work- shops gave students a common language and framework in which to broadly view "Upstandership" and the need to advocate for community members, while the third workshop gave everyone the opportunity to put that framework into action with more specific questions.
Winston was involved throughout the process, as both a member of the Social and Emotional Learning Committee and as the faculty advisor of Student Government. The Social and Emotional Learning Committee was mainly involved at two points –– after the initial proposal of ideas by Student Government and then giving insight as to revising the prompts once they were drafted. But the main difference in terms of the workshop planning process, according to Winston, was that Student Government. really had the freedom to take their feedback and design a program that they felt would be more captivating for the student body.
On the day of the workshop, the programming was for Upper School students only –– a drastic change from the previous workshops in which students across all grade levels were grouped together. The main reason for this change is because following the second workshop, Upper School students wanted the chance to just talk among their Upper School peers. "They delineated the differences between Middle School issues and Upper School issues here on campus and they're right. The first two workshops were important in developing common language and common understandings across both divisions, and we saw this as a really good opportunity to give Upper Schoolers the chance to work together and discuss Upper School specific issues," Winston said.
Days before the workshop, a list of the questions for the workshop were emailed to the student body, ranging from "Do you and your friends feel like you are a true part of the community at Poly?" to "When students are unhappy with administrative decisions what does it look like?"
When it came down to the structure, there were 12 students assigned to a room. Each room contained students from two grade levels, meaning there would be rooms with 9th and 10th grade students, and other rooms with 11th and 12th grade students. Though each room did have a faculty member supervising, Winston said that they were there to take a backseat in terms of the conversations. "I encouraged teachers to contribute only if, as, or when needed –– should their group be struggling to generate conversations , " Winston said.
Depending on how certain conversations went, some teachers did not contribute much to the conversation, while others were more involved. History teacher David Reid said "I mostly sat back and observed. I only interrupted twice to ask questions, but I tried my best to honor the request that this be a student-led conversation without teacher interference." Similarly, Upper School Dean Douglas Wong stated "My facilitation wasn't so much trying to pull things out of students, but really having a dialogue and bringing up questions that came. naturally from the points students raised."
According to Reid and Wong, with less teacher interference, conversations felt more organic. "There was more discussion with this workshop. The conversation was more natural and less forced. I felt like having students closer in age, who knew each other already, made conversation easier," Reid said. "The conversations definitely didn't feel forced," Wong added.
As stated by Winston, some rooms were quiet, and in other circumstances, rooms had less students due to the spring dance concert performance taking place at the same time. To some extent, this had an impact on conversations and student participation. "There were a few students who spoke a lot during the time, and I wonder if there was an older student there, whether or not more students would have been comfortable speaking," Wong said. According to Reid, though everyone in his group was present, "some people did not speak or only spoke once or twice."
Students themselves have already started developing their own opinions, especially in response to the programming changes. "I liked that it was more discussion based and that it was led by students but I still think that it could have been better formatted so that more people felt encouraged to participate," said junior Vivek Laddha. "I thought it was better than the other ones because they split us up into smaller groups," said sophomore Eleni Smith.
"I think while it was productive to talk to people our own age because your ideas are much more easy to get across…I did like interacting with the younger students and getting their point of view," said junior Samantha Agate.
Generally, Winston has noticed that he has heard positive feedback. "I have heard that some students really enjoyed having permission to talk about the issues within these questions on campus with peers. Of course, we won't know entirely how students feel until we have enough feedback, and so I anticipate getting that feedback from students and faculty alike," Winston said.
For the remainder of the 2021-2022 academic year, the school will not be hosting any more Upstander Workshops in the Upper School. But next school year, there will certainly be more. The model and programming of the workshops will be dependent on the feedback that Winston receives from students. At the end of the day, the goal is to have programming come from the student community, and while also ensuring that it is consistent with the norms and expectations of the school. Merging the two means asking for feedback constantly, trying new things in good faith to improve the community, and involving students with each other. "While we won't have anymore Upstander programs for the rest of this school year, we will have ample opportunities next year to figure out how we can continue to create a culture here on campus where each and every community member feels respected, involved, safe, valued and heard," Winston said.
Leave a Comment
About the Contributor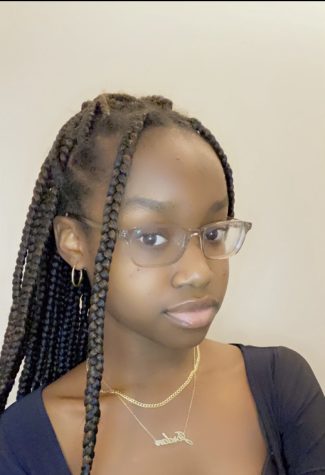 Jordan Millar, Managing Editor
Jordan Millar '24 is currently one of the Managing Editors of the Polygon. She began writing as a staff writer during her freshman year and joined the...