Jerell Jones Touches Down
Get to know Poly's new head football coach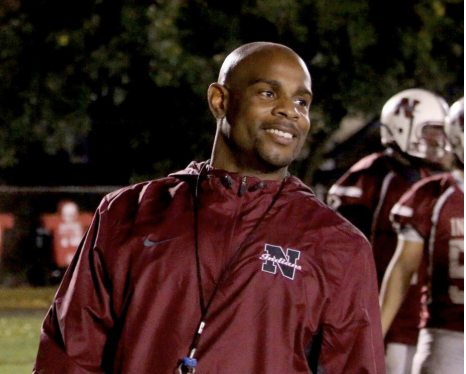 Jerell Jones will begin his role as the new head football coach at Poly Prep on July 1. Coach Jones also will also serve as Poly's director of track and field. 
In college, Jones captained the D1 University of Rhode Island football team while earning MVP and Offensive Player of the Year awards. After college in 2008, Jones signed contracts with the New York Giants and San Diego Chargers of the National Football League (NFL). "It was only an eight-month venture, but something I worked hard for and am very proud of," Jones told the Poly website.
Since then, Jones has had over 15 years of coaching success, coaching for high school teams and professional indoor football programs in the U.S. and abroad. "My coaching philosophy isn't overly complex," Jones explained. "Showing your athletes that you care for them and respect them not only as players, but as people, goes a long way. The goal is to get everyone within the program to reach their highest potential physically, mentally, emotionally, and socially. Winning football games and championships is always fun and a great feeling. Developing adolescents into adulthood as great contributors to society is more rewarding."
After the departure of the football team's former coach Kevin Fountaine in November, "team spirits have definitely been altered" said Connor Igoe, a freshman on the team. "That is always a tough situation. A situation that I can empathize with," Jones said. "In high school, I went through a coaching change with not only the football program, but with the track program as well. Initially, it was very difficult for me. I grew such an attachment to those coaches and was a bit bitter about the coaching change. It took some time to get adjusted to my new coaches, but they showed that they were genuine, and that enabled trust to build quickly. I went through this as an athlete in high school, now I find myself going through it as a coach."
"It was very difficult telling my previous team about the decision to come to Poly. I was very emotional about it. I love all those guys," Jones said. "There wasn't a dry eye in the room as I was telling them I would no longer be their coach, so I get it. The next coach there will have to face what I will at Poly. I'm ready to build those relationships with the Poly community. It may take some time, but I'm lit — you'll see."
When asked what challenges Jones had faced, what he learned from them, and how they influenced his coaching style, Jones described, "there's always ups and downs with anything. It's a rollercoaster. I have learned to never get too high in the good times and never too low in the bad. My biggest challenge as a coach has been the expectations that I set for myself. I put my everything into coaching. I wouldn't be serving my student-athletes right without that type of effort. As a result, a lot of time is spent working to better myself to assure I better serve my student-athletes, and with that, comes the sacrifice of not going to the beach as often as I would like," he said, laughing. 
In an email to the Polygon Athletic Director Kristin Cannon commented on Jones's arrival: "Our Poly community is looking forward to welcoming Coach Jones to campus. His experiences as a player, coach, and administrator will add value to our school as a whole, and specifically to our football and track programs. Coach Jones has competed and coached at the elite levels, and values lifelong learning, as he holds multiple master's degrees."
"I love so much about football. The grit, the mental toughness, the camaraderie, the trust in one another to achieve success," Jones remarked. "As a player, the games were always amazing, but the relationships that I built with my teammates and coaches are memories that I will forever hold on to. As a coach, it is exactly the same. I love coaching football games, but the time spent in preparation for games has been the most memorable. The moments at practice, meetings, workouts, and meals are always ever-lasting memories."
Leave a Comment
About the Contributor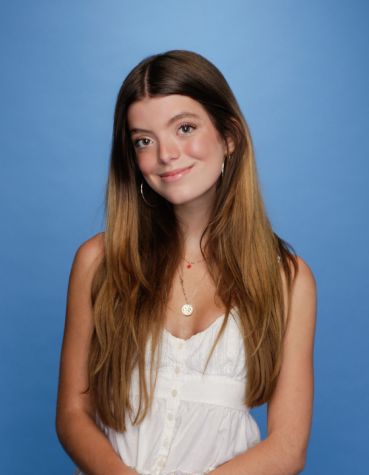 Sadie Schoenberger, Head Arts Editor
Sadie Schoenberger 25' is the current Arts Editor for Polygon. Aside from Polygon, she spends her time involving herself in the Arts- taking Dance, Advanced...