New and Nutritious: The Farmer's Fridge
When Poly students returned from spring break, they were greeted by a new arrival in the lobby of the Novogratz Building: a Farmer's Fridge. This vending machine, described as "the smallest restaurant in the world — 24/7 labor free" by the Farmer's Fridge website, provides students and faculty with a variety of health-conscious snacks and meals.
To use the fridge, Poly customers can pay with a credit card like they would any vending machine or order ahead of time on the Farmer's Fridge app to pick up their food at any time during the day. The fridge has several options for breakfast, lunch, dinner, and snacks, all centered around fruits, vegetables, and other natural ingredients. Breakfast foods include yogurt, oatmeal, hard-boiled eggs, and chia puddings. For lunch and dinner, diners can choose from sandwiches, like a Napa chickpea wrap or an Italian turkey wrap, bowls, such as pesto pasta, Thai noodles, burrito bowls, or salads, like the popular turkey cobb salad or the apple pecan chicken salad. 
One concern with keeping fresh, perishable foods like these in a vending machine is that customers will receive  spoiled food. To prevent this, the Farmer's Fridge website says they use "temperature sensor data" to ensure that "expired items are automatically locked and will not vend." In addition, the fridge is equipped with a "proprietary stocking algorithm [that] lets us stock smarter every time. This leads to less food waste time and meals tailored to your…preferences." 
Food from the fridge ranges from $3.29 for white cheddar cheese to $10.99 for a salad with chicken or turkey. For some, these prices are too much to justify buying from the fridge, especially when Commons has delicious snacks for much lower prices. Sophomore Nikash Khanna said that he "thinks the Farmer's Fridge gives students a really great option for healthier snacks; however, I personally haven't gotten anything from there because of the somewhat pricey cost. I would rather just get something from Commons. I also just don't use the vending machines often in general." After trying the Farmer's Fridge food, sophomore Eleni Smith agreed with Khanna, saying that "it was overpriced and a waste of money. It wasn't even that good." 
Nevertheless, many students love the fridge. Sophomore Eleanor Brown said, "there's a great range of options, and I think it's so cool that we're the first school to have it. I love testing the new options and it's great when I get hungry during the day." Her favorite item is the pineapple chia pudding, which she calls delicious. "I've also tried some of the salads and bowls," says Brown, "and everything is surprisingly good quality and something I would definitely eat again." Faculty are fans of the fridge as well. Director of Admissions Tami Ling has tried the elote salad and the truffle couscous chicken bowl. "It was good," she said. "Convenient, fresh and healthy. I really appreciated the opportunity to get food when Commons was closed and I loved the variety."
The fridge's location in the Novogratz lobby makes it a convenient option for athletes hungry after practice, or anyone looking for a quick bite. Despite complaints about overpricing, it still attracts a steady stream of customers. A sign on a column near the fridge perhaps best sums up its purpose: "Poly Fuel." With an option for everyone, the Farmer's Fridge offers the Poly community a new, healthy, and delicious way to stay fueled — for a price. 
Leave a Comment
About the Contributor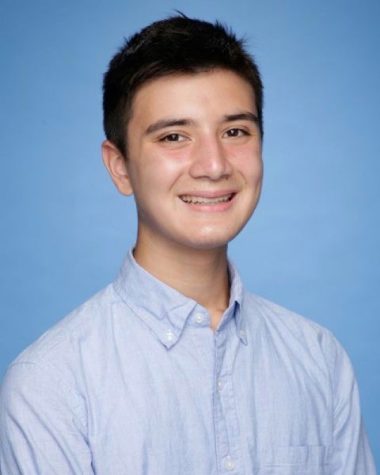 William Ling-Regan, Features Editor
William Ling-Regan '24 is the Features Editor of the Polygon. After writing and taking photos for the Polygon as a Photography Editor, William is excited...