Springing Out of the Sports Season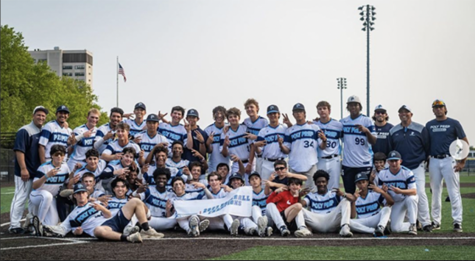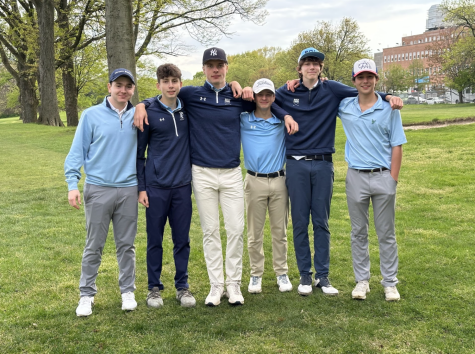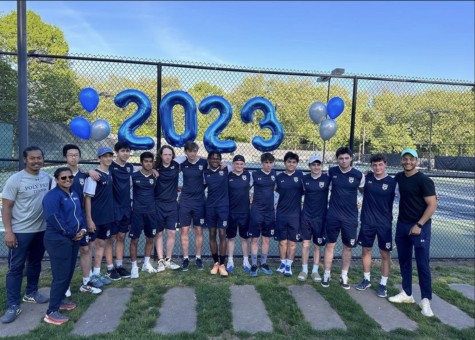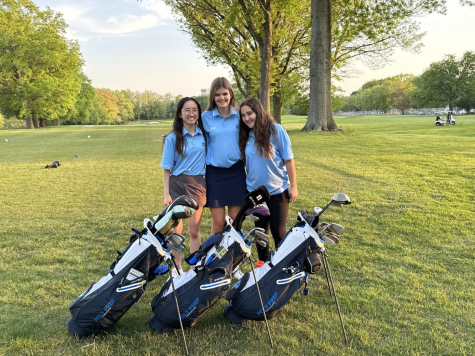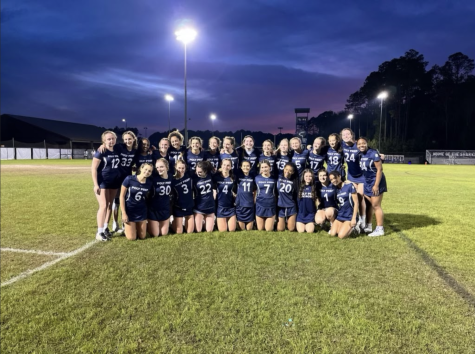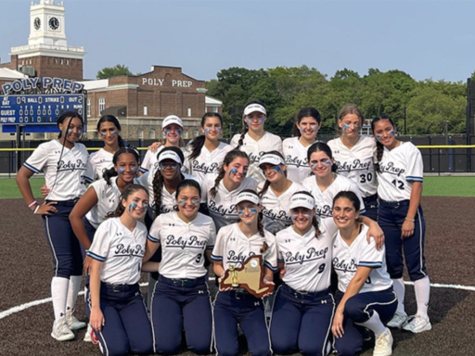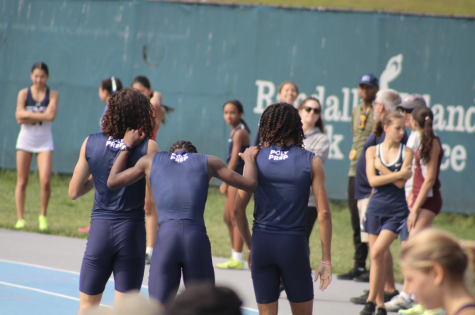 As the 2022-2023 academic school year wraps up, the athletic seasons are also coming to an end. The 2023 spring sports delivered for Poly, and each team should be proud of their work. Let us take a look at each team's performances and accomplishments! 
Baseball:
The Poly baseball team has always been remarkable, and this year was no exception. The team currently holds an overall record of 23-2, going 12-0 in the league. Their final game occurred on Wednesday, May 23, for the state championship against Stony Brook. In a great matchup, the Blue Devils prevailed 2-1. The team also finished with an impressive run differential of 157-11, averaging 14 runs for every one run their opponent scores. Their individual stats are also impressive, with nine players hitting over .300 batting average. According to Prep Baseball Report, as of May 2, the team ranked 4th in the Northeast and 19th in the nation. Congratulations to them for winning their 11th NYSAIS since 2007!
Softball:
The softball team has had a successful season, going undefeated in the Ivy League. The has had plenty of offense, beating Fieldston 29-3, Dalton 16-2, and Trinity 17-0. Their collective batting average is an impressive .413; this team has been hitting consistently well. They won a nail-biter in the semi-finals against Dalton, scoring the winning run in the final inning. With the win, they faced Hackley on May 24 in the NYSAIS championship. Girls' softball won 2-0, making them back-to-back NYSAIS champions and winning their fourth championship since 2018!
Boys' Lacrosse:
The boys' lacrosse team had an excellent season, with an impressive record of 17-2. The team has been on a tear lately, winning eight straight games and finishing second in the Ivy League. Averaging 14 goals a game, many of their players are elite scorers and have delivered all season. Unfortunately, the team lost an overtime nail-biter in the NYSAIS championship against Hackley. Nevertheless, we are all incredibly proud of them and looking forward to seeing another successful season next year. 
Girls' Lacrosse:
Girls' lacrosse had a season to be proud of, reaching the NYSAIS semi-finals and putting up a valiant fight in every game. The girls began pre-season in early December, practicing in record-low weather and showing up to the field rain or shine. This led to a very successful season, where they handed out big wins against Horace Mann, Trinity, Fieldston, and Riverdale. Combining those wins with non-league ones such as Sacred Heart, SIA, and Brooklyn Tech, this team played an extraordinary season. Unfortunately, they lost a close semi-final battle to Hackley, but we can be sure to see them competing for the NYSAIS championship next year as the "revenge tour" continues. 
Track & Field (Girls' & Boys'):
The Poly Track team has had an impressive outdoor season. The Girls' team placed second and third in the Ivy League and NYSAIS championship. Notably, Izzy Leyton '25, placed first in the 1500 and 3000-meter runs. The Boy's team won the Ivy League and NYSAIS championship, with Theo Drye '23 Jordan James  '25, and Kofi Rossi '25, leading the path to victory after running impressive times in the 200 and 400-meter dash. Both teams look to cap off their excellent seasons at the state and national championships. 
Boys' Tennis:
The boys' varsity tennis team powered through the past tennis season, finishing first in the regular season and as a semifinalist in the Ivy Tournament. They held a record of 13-2 in the Ivy League, holding a win over every Ivy League Conference Boys' Team. Along with this, singles #1 player Vivek Laddha '23 represented the team as a semifinalist in NYSAIS singles. As a result of such a successful season, Laddha and Zac Kimmelman '23 gained the title of First Team all Ivy, with players Jake Gil '24 and Tyler Jacobus '23 titled as second. 
Golf:
The 2023 Poly golf season has been admirable to say the least. After some outstanding performances from Hayden Lewis '23 and Eli Cuti '25 in the NYSAIS Golf Championship, both students are seeking to continue their success at the New York Golf Federations, which will take place on June 11 at Bethpage Black Course in Farmingdale.