Mayweather vs. McGregor: The Hype and the Fight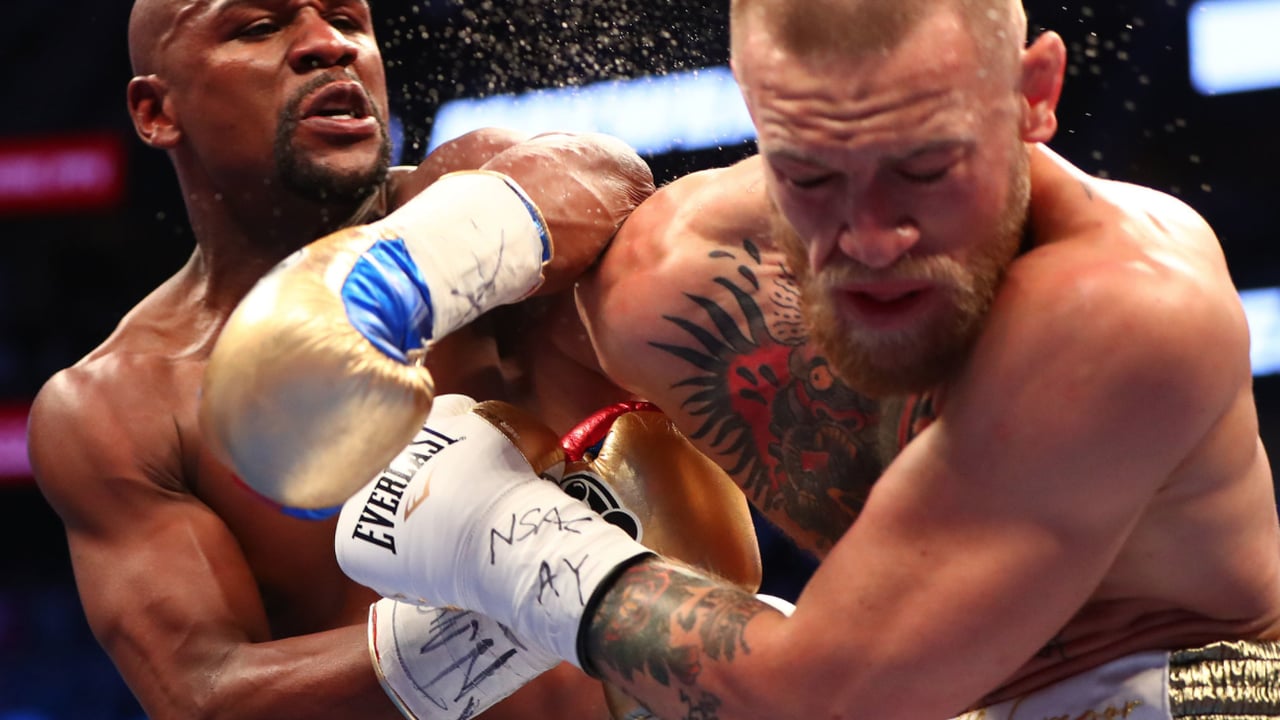 Gabe Cannavo, Sports Editor
September 7, 2017
After years of hype and excitement, the highly anticipated and widely publicized match between Ultimate Fighting Champion Conor McGregor and boxing king Floyd Mayweather is in the books. The match carried on for ten rounds, but Mayweather was ultimately able to score a technical knockout against McGregor.
For the audience in the stadium, the viewers in their homes and even those who did not watch the fight, this famed event was closely followed by millions. Newspapers, radio advertisements, and television commercials had ramped up this match since mid-2015.
The beginning of this long-expected feud, however, began on Conan O'Brien's late night talk show. McGregor was asked by the host if he would be willing to fight the renowned Mayweather during an interview.
His answer, "If you're asking would I like to fight Floyd Mayweather—I mean, who would not like to dance around the ring for $180 million?"
Many boxing fans laughed at this statement and continued to mock McGregor up until the day of the fight. They believed that the UFC fighter would be no match for the conditioned Mayweather. However, UFC fans of McGregor stood behind him and praised his decision on Facebook, Instagram, and Twitter.
The fight was not even officially confirmed between the two until March of this year. Due to mutual personal attacks on Twitter and insensitive comments, they delayed deciding on an offer.
It wasn't until March 12th that Mayweather announced he was officially "out of retirement" and ready to fight McGregor. He even said that he would be ready as soon as June, only three months away. Within days, both of the fighter's trainers confirmed that preparations were being made for the fight.
On the day of the match, the millions of spectators were just as ready as its participants. However, for McGregor and Mayweather, there was a lot more at stake than just their reputations and their pride. The winner would also be awarded approximately 250 million dollars because of the anticipated high revenue of the fight. In fact, pay-per-view announced that it alone has made over one billion dollars from the night of the fight.
Throughout the match, McGregor stood strong against the champion American boxer. He struggled throughout each round, but always came back to attack his opponent. He was very aggressive, especially in the first four to five rounds.
However, the experienced Mayweather eventually took it home. By the eighth and ninth rounds, McGregor was clearly tired and his legs wobbled underneath his weight. In the tenth round, the match was called after McGregor was unable to go on.
The extreme animosity between the two leading up to the fight may have created an uncomfortable environment, but the aftermath allowed the two to gain respect for each  other, especially McGregor.
After the fight, McGregor spoke of Mayweather very highly and said he was "very experienced and methodical in his work. I wish him well in retirement. He is a heck of a boxer."
Mayweather responded,  "As far as his punching power—he's solid."
At the end of the match, both left on good terms understanding that they both gave their best.
Whether the legacy of this fight lives on is yet to be determined. It certainly has the attention of many at this time. With McGregor currently in the limelight and Mayweather making a final exit from his career, there is a large chance that many will remember the match of August 27th. However, after this impressive feat, McGregor is now expected to compete at a much higher level than he did that night.
During a conversation about the fight between Matador Martinez, a spokesperson for NPR, and Ben Fowles, an MMA columnist and UFC junkie, Fowles said he "did not have high expectations for Conor McGregor's boxing game just 'cause [he] did not even know if he had won prior to this. But still, to see Conor McGregor go out there, land some jabs against somebody like Floyd Mayweather and hang tough the way he did – I think that was a pleasant surprise for a lot of people."
This is Mayweather's 50th consecutive win, surpassing the record that Rocky Marciano established in 1955, a tremendous feat for the 40-year-old.