Girls' Varsity Soccer Fall Preview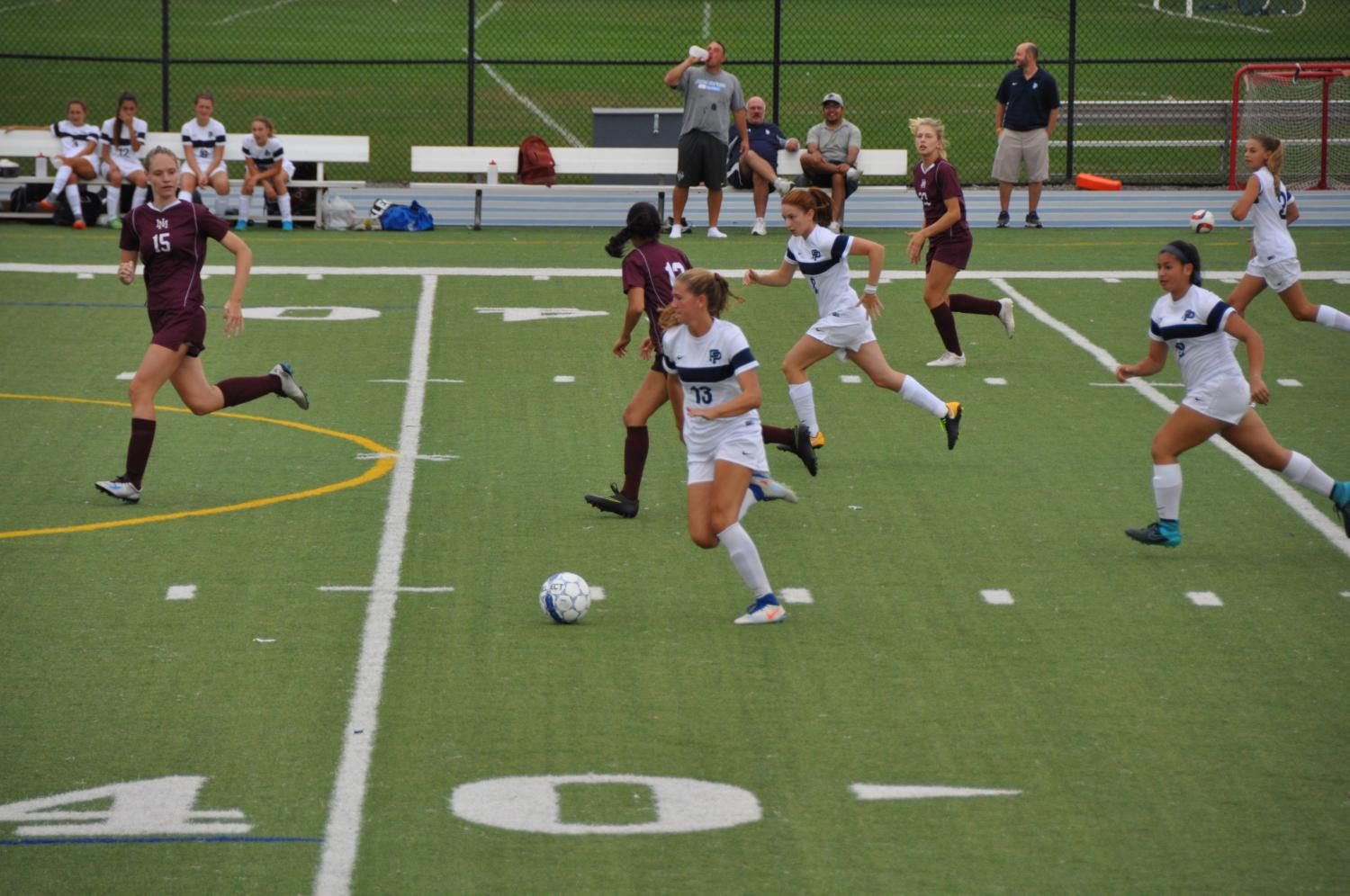 Peyton Lane, Staff Writer
September 20, 2017
Coming off of a difficult 2016-2017 season, Poly Prep's Girls Varsity Soccer Team is hoping for a more successful season this fall. After a disheartening 5-8-4 record, the team is eager to improve as they seek to regain their status as one of the Ivy League's most fearsome teams. Despite losing many key members of the team in the class of 2017, there are many underclassmen willing to step up to the task and shoulder the burden.
Led by senior captains Ana Reyes, Maeve Regan, Kelly Ward and Caroline Iannelli, the team is hoping to achieve a winning record and make a deep run in the NYSAIS playoffs. Under the guidance of experienced head coach Devon Whalen, the team is confident that they possess the discipline, talent, and desire to go on to endure a successful and fruitful season.
Despite a bumpy start to the season, the team's resilience and passion is sure to serve them well as they aim for victory in their upcoming fixtures against Riverdale, Fieldston, and Hackley. With a few wins and a momentum turn in their favor, the girls' team could be well their on their way to some trophies.
Make sure to come out and support your fellow classmates and athletes of the Girls' Varsity Soccer Team as they attempt to establish themselves as one of the city's top teams.