Mendak Brings Arts Back
With the recent addition of Keith Mendak to Poly's art department, many new changes have expanded the realm of art classes offered at Poly. 
Mendak's students at the School of Design and Construction in Manhattan inspired him to make these new classes possible. At the School of Design, students used their science, math, and English classes to inspire their art projects. With such a focus on academic courses at Poly, Mendak wanted to take the students' dedication to their academics at Poly and use it as a link to their creative experience. This type of interdisciplinary study is something that is a completely new way to link the arts with other classes at Poly.
When discussing why he made the decision to add these classes to Poly's curriculum, Mendak said, "The new classes were added to Poly's visual arts program to broaden the scope of what we at Poly consider as visual art in contemporary culture, while encouraging the enrollment of students whose interests lie beyond the traditional arts experience. Art is more than painting, drawing and pushing clay. Although these methods and materials are vital and are still offered within the department, there is great potential in exploring alternative avenues in art making."
The first of these new classes is an architecture and design class, which provides students who are interested in engineering or construction with a chance to learn new skills related to their interests and apply them in a manner that produces a physical result.  In the first trimester of this class, students use two-dimensional shapes to create three-dimensional objects. The students  create their own structures/objects by using foam and cutting it into different shapes.
The second new class is Stop-Motion Animation, which was inspired by a workshop Mendak attended, taught by artist Alex Theodoropolis. The Stop-Motion Animation class at Poly is designed to allow students to explore narration and storytelling through animation.  The class combines the use of technology with creative elements of artistic expression to provide Poly students with a unique opportunity to explore a more technologically based art.
The final new addition to Poly's expanding array of arts classes is Contemporary Practices. The vague title is an indication that this class will incorporate a wide selection of different types of artistic expression. The vision for this class is to allow students to observe the presence of current artists and then use different mediums and formats to create pieces in a similar fashion. The students will be under the guidance of Mendak, who oftentimes uses unconventional materials to create his art.
"As a working artist, my studio practice is primarily based in sculpture," Mendak said. "I use a number of materials and tools to create my work and wanted to share that experience of making contemporary art with the students at Poly."
As the second and third trimesters approach, Mendak is hopeful that many prospective art students will dare to push the boundaries of traditional art by exploring these three new art courses. These three classes provide freedom and opportunity for students to explore themselves as artists and gain inspiration from artists that have come before them. Mendak hopes students will take advantage of this unprecedented opportunity and join him in exploring the limits of artistic expression.
About the Contributors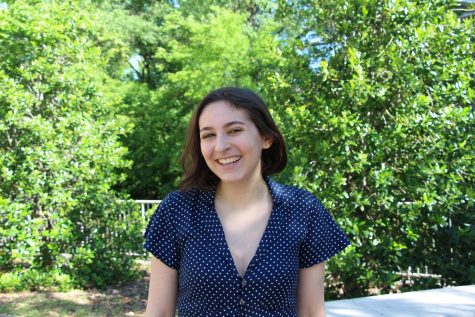 Liat Weinstein, Online Managing Editor
Liat Weinstein '18 is the Online Managing Editor of the Polygon this year. She joined the Polygon in the spring of her freshman year as the Photography...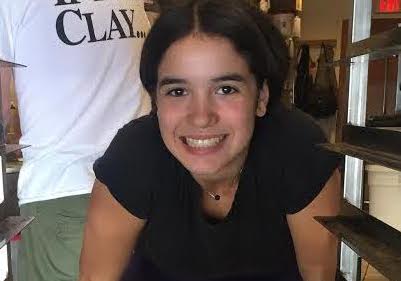 Billie Koffman, Editor in Chief
Billie Koffman '19 is a junior and the Editor in Chief of the Polygon. She has previously been the Managing Editor and was also a staff writer. Outside...