Poly Supports the Fight Against Breast Cancer
Every October, Poly hosts "Think Pink" day to raise awareness and money for breast cancer research. Both the Middle and Upper Schools hosted informative and inspiring assemblies led by this year's Health Interns, a group of seniors who  educate the Poly community about health related issues. Following the assemblies, as a part of the annual tradition, everyone ventured outside to form the pink human ribbon.
This year's ribbon was formed outside in Poly's front oval, where a massive amount of pink was worn by the community. Everyone from the new fifth graders to the returning seniors and even many faculty members wore their 'Think Pink' shirts to show their support for the cause. In assembly, Lauren Malafronte, senior Jane Malafronte's mother, talked about her personal connection to breast cancer and the importance of raising awareness. A slideshow of Poly's fall sports teams dressed in pink was shown as well.
"Every year, we donate [to a different charity]. We've donated to Susan G. Komen…. the Estee Lauder Breast Cancer Research Foundation…local groups, one of them named 'Breast Friends', which is a small family run group," said Patti Tycenski, the fifth and sixth grade dean and Health Intern leader. "This year we are donating to the Estee Lauder Research Foundation, because one of our [assembly] speakers is a representative from there."
The Estee Lauder Breast Cancer Research Foundation has been active since 1993. They raise more than 50 million dollars annually, most of which is allocated to breast cancer research. The foundation is one of the highest ranked research foundations in the nation and helps thousands of people globally.
This year will be the 18th consecutive year that Poly has observed Breast Cancer Awareness Month, and the number of Health Interns has grown each year. When the program started, Tycenski only had one or two Health Interns.
"The first couple of interns saw the initiative to start recognizing Breast Cancer Awareness Month through 'Lee's Jeans,'" said Tycenski.
Tycenski said that "Lee's Jeans" was a denim day where people wore jeans to "dress down" in the days when a stricter dress code was enforced.
It does not have to be October to get involved with breast cancer awareness. Tycenski suggested participating in a Susan G. Komen Race. Any small act can make a huge impact. For example, students can make meals for an affected family.
This year's Breast Cancer Awareness Month was a huge success in raising awareness and money for breast cancer research. The community's generosity to support a worldwide issue illustrates Poly's spirit and character.  
About the Contributor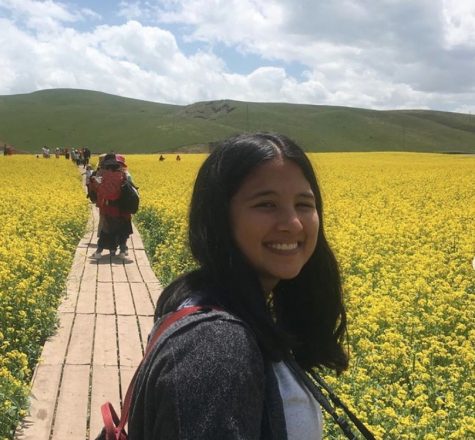 Honor Seares, Editor In Chief
Honor Seares '21 is currently one of the Editors in Chief for the Polygon. She started writing during her freshman year and then earned editorial positions...