Poly Fencing Takes a Stab at Victory
The Fencing Club is a relatively new winter sport at Poly. For its first two years, it was run by Upper School Dean Runako Taylor, who himself fenced on the Men's Varsity team at Hunter College. Now, the team is coached by new Latin teacher Douglas Wong. Even though Poly's history in fencing dates back to the early 1900s, Poly's team ceased to exist after 1924. It did not return until almost a century later, in 2014. Now, however, it has a partnership with Manhattan's non-profit Fencer's Club.  
Fencing is a very polite sport that encourages good sportsmanship. The competitors always salute their opponent and judges beforehand. It is very exacting, as afterwards they must remove their mask, place it under their sword-arm, and shake hands with their opponent using the non-sword hand. It is common for the athlete to develop their skills with one of the three main weapons, or swords, used in fencing.  Poly started by only having foil, but we now have all three. One of the students, junior Kristen Palmer, has the opportunity to compete in a tournament around the same level as a World Cup in Germany in the near future. The competition is for athletes under the age of 17, or "cadet fencers."
Palmer will be competing in both an individual and team event.  The team event has three people per team, and the points are cumulative, going up by five each bout (which, in fencing language, means round). Every person from each team will fence every person from the other, making the competition go until one team has 45 points. While fencing is usually an individual sport, this type of competition can really bring the team together. When a member does badly, it becomes increasingly harder for their teammates to win, as they have to close the gap.    
While this is Palmer's first time competing in an international tournament, she has been fencing competitively for four years, and even before that, she fenced casually. Casual fencing refers to fencing in foil, a different weapon.  
Now, Palmer is a saber fencer at the Peter Westbrook Foundation, a non-profit youth fencing organization. She particularly enjoys fencing because it is both "a physical and mental sport." Even though the media may portray fencing as slashing and stabbing, in reality, it requires intense strategizing.
Poly's fencing club is now considered a full team because it has all three of the main weapons: saber, epee and foil. The hope is that it continues to grow and that next year it is a varsity sport with more students participating. Poly's fencing club will continue to compete in team events at Poly, both nationally and internationally.  
About the Writer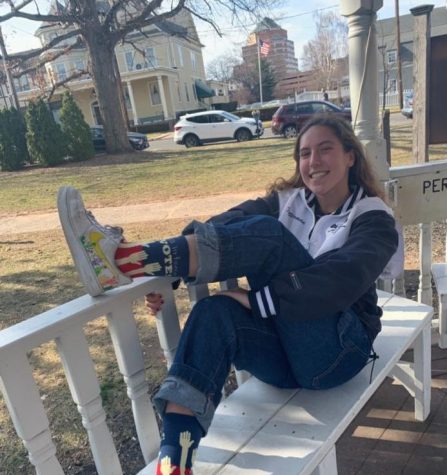 Katie Futterman, Editor in Chief
Katie Futterman is one of the Editors in Chief of the Polygon. She started writing in freshman year and was the managing editor her junior year. Outside...