Candidate Profiles: Inside Look at Student Government Nominees
With the 2019 school year end in sight, students on campus are getting excited for the new round of Student Government officials that will be elected this April. With seniors President Mike Licata, Vice President Sacha Weiss, and Spirit Captain Emma Samstein on their way out, a new wave of juniors will take up the mantle of communicating with both students and administrators and bringing positive change to the Poly community. The presidential nominees this year are longtime Student Government members Bailey Chapin, Molly O'Connor, and Nyla Welch. Newcomers Olivia Hurley, Madison Malerba, Seamus McNulty, and Alexis Peetz Alio are also vying for leadership roles as Vice President. In the running for Spirit Captain, there are two pairs, Chase Behar and Henry Ingrassia VS. Jo Kimball and Sydney Urban, competing for the right to bring the spirit back to Poly Prep. Good luck to all!
Presidential Candidates
Why are you running?
Bailey Chapin: I've been going to Poly for my whole life. It's been a big part of my life. I've seen it at its best and its worst, and I want to see it at its best.
Molly O'Connor: Because I honestly believe I am the most qualified and will be the best president. I love this place. My ideas and skills will make it genuinely better, and I can deliver accountability.
Nyla Welch: I am running because I think that I'm the best candidate to represent the study body and I believe I have the necessary expertise to be an effective leader. I'd like to display my qualities of honesty, legitimacy, charisma, my sense of community, and most importantly, I would like to be a president of the people.
How does your student government experience inform you as a Presidential candidate?
BC: I have a lot of experience at student government. I know Poly, and I care about affecting change. From my six years in student government, I have learned to be assertive and have seen what's successful and how to make an idea a reality. I've had a lot of meetings with faculty and administrators, and I know how to get things done.
MO: Essentially, my job as a member of the administrative representative community is to talk to teachers and the community and to meet with high individuals. I listen to students, and people turn to me for advice or aid. My experience, 3 years on admin experience, have allowed me to be well versed in assertiveness. I know that there are things I can do and could get done if people are more willing to push.
NW: Having been grade president for 2 years and a junior class representative for 1 year, I think I have beyond the expertise necessary to be beyond an adequate leader. Also, this year, being head of the student life committee, I think that leadership role really embodies the type of responsibility I will have as a student body president. Representing the opinions of the student body and having student life be my number one priority this year in the community are the things that I think will most inform my role as student body president.
What qualities are unique about you that makes you the best candidate?
BC: I think Molly and Nyla are amazing, but one of my strengths is that I'm an extremely organized person. Two big parts of being on student gov are to be able to delegate tasks and lead meetings in an effective way and to help others get things done. I also think I'm an approachable person and can represent them well, and people are comfortable talking to me. What sets me apart from the other two is that I'm an artist and an athlete, which represent different parts of Poly, and I can think about things creatively.
MO: My strengths will bring students' voices closer with the administration. I also have and know what's going on or try to, and I'm more than willing to listen to students. I hope my ideas resonate with the student body.
NW: I think my charisma is unparalleled, and my honesty will allow me to have a transparent relationship with both the student body and the administration. My communication skills will further deepen the connection between the students and those who are in charge.
If you could use only three words to describe yourself as a candidate, what would they be?
BC: Diligent. Creative. Passionate.
MO: Honest. Assertive. Strong.
NW: Charismatic. Legitimate. Communicative.
What's your campaign slogan?
BC: I won't bail on you. Next year is chapin up.
MO: Neither do I fear nor despise. (Nec timeo nec sperno.)
NW: Vote Nyla Welch for a President of the People.
Vice Presidential Candidates
Why are you running?
Olivia Hurley: There are a lot of problems that aren't addressed. Make the school "fun and fresh." I also want to raise Poly's moral because I feel like we have high stress levels; I want to ease it a lil bit.
Madison Malerba: I'm running because as an eight year student at Poly, I feel strongly about the student body and the issues that affect them. It would be my pleasure to work alongside the professionals of the school to make sure everyone is heard and to appease all proposals affecting school related problems.
Seamus McNulty: I want to change things. I don't like the status quo, and I want things to be better.
Alexis Peetz Alio: I personally haven't had many problems with the school, but I know many people who have complaints, and I want to make a change.
If elected, what do you hope to bring to the Poly community?
OH: It's hard to judge these things. I can't make promises because things change. I want to make the school happier. I feel like little things can happen. So I want women to feel more comfortable at Poly, and I want them to be respected more for what they're doing, get the credibility. Get more recognition for more Asians and Hispanics. I feel like there are smaller things. We could have better Chapels and better speakers; I just wanna boost the moral. I'm new to student government, so I don't know how much influence they have.
MM: I am as a person who does well in leadership roles. As the president of Concert Band, the co-founder of Wellness Club, and the leader of my subdivision of the Student Service Board, I will be a good person to ensure things get done. I hope to facilitate better communication between faculty and students, help students deal with stress, deal with logistical issues such as crowding in commons, and create a clearer way to sign up for classes to know what you're getting into.
SM: Positive change. I hope to bring someone who actually cares about Poly issues and actually executes solutions. I am not someone who says they will do things and doesn't actually do them. Vote for me because I will actually carry out the necessary change. Poly needs change, and not for people to sit around, complain, and not do anything.
APA: I want to be a good ear and an even better voice.
If you could use only three words to describe yourself as a candidate, what would they be?
OH: Enthusiastic. Compassionate. Ambitious.
MM: Passionate. Empathetic. Loyal.
SM: Hardworking. Determined. Honest.
APA: Passionate. Well-rounded. Committed.
Spirit Captain Candidates
Why are you qualified to be Spirit Captain?
Chase Behar & Henry Ingrassia: I think we both bring a lot of spirit because we are happy-go-lucky people. We are experienced in having leadership roles: Henry is captain of the lacrosse and hockey teams, while I [Chase] am captain of the dance team and president of Anti-Animal Cruelty Club.
Jo Kimball & Sydney Urban: We are qualified because sports are a big part of both of our lives, and we both have good experience with spirit on our teams, and in turn we support other teams. I [Jo] was captain this year on my team [Varsity Girls' Tennis], and I think that shows a good sense of leadership. It taught me to be a leader and to support others, thinking about the group and the community as a whole. I think that to have a position like that, you have to step up to the plate and think of not just yourself.
How will you put the Pep back in Poly Prep?
CB & HI: We will try to start some new traditions for seniors and faculty and make chapels more hype in the morning. We will also try to bring more spirit to the daily lives of students, not just in sports.
JK & SU: We think that Poly really needs to work on spirit. More people need to attend big games. Get people excited about pep rallies. Sydney and I plan on bringing new ideas to the community, not just continuing the old traditions that don't work. We need to get everyone on board and get them hyped up. We also need more props and decorations to liven up the spirit.
Any last words?
CB & HI: Vote for us, we're going to be amazing!
Candidates for President, Vice President, and Spirit Captains
About the Contributors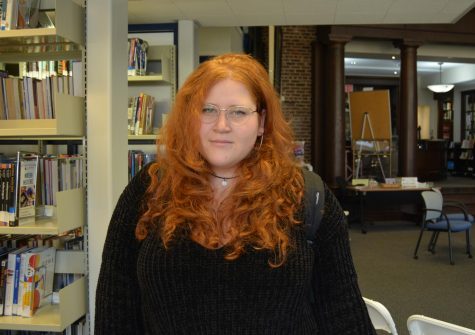 Emily Weinstein, Online Managing Editor
Emily Weinstein '20 is the current Online Managing Editor of the Polygon. She began writing for the Polygon at the end of her Freshman year. At Poly,...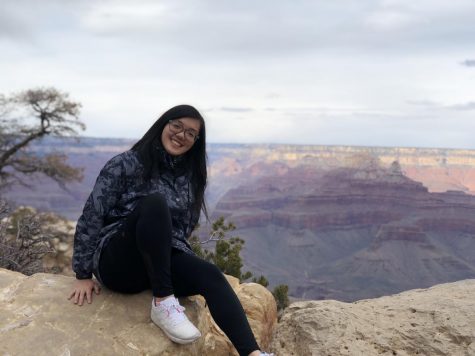 Michelle Kwan, News Editor
Michelle Kwan '20 is the current News Editor of the Polygon. She joined Polygon in her Sophomore year and was the Features Editor last year. At Poly, she...