Poly Rolls Out New Food Cart Option in the Quad
Overcrowding in Commons has been an issue for a long time. As class sizes expand and lunch periods change, there just aren't enough seats to go around. Oftentimes, it takes fifteen minutes for a student to get their first plate of food due to the long lines and freedom to cut them. This gives them a mere 15 minutes to eat before they head to their next class. Finally, Poly is trying out a new system of food delivery: food carts in the Quad.
New tables and benches were put in Poly's quadrangle over the colder months, and now students have been taking advantage of them by moving their study and social spaces outdoors. Teachers have also been conducting class outside during the nice weather, generally increasing students' time outdoors.
On May 8th, Director of Engagement and Communications Jennifer Slomack sent out a Google Form to the Upper School asking students to fill out a quick survey in regards to changing lunch menus.
A week later, Associate Head of School Hung Bui informed students that a food cart would be making an appearance in the Quad for the next few weeks, testing out a new "Grab & Sit" option for faculty, staff, and students.
The menu, which was put together by Chef Lou with the student feedback from the Form, features easy snack foods such as hamburgers and hotdogs. Drink options and toppings are set up as well.
After faculty tested it out, juniors were the first students allowed to eat in the Quad. Many saw the new plan as a step in the right direction.  Junior Rebeka Cabrera saying, "It's a great idea because we love to eat, and we love to have the time to do so without rushing."
Junior Emmalee Burford said, "Not everyone comes out here, and not everyone goes to Commons. It's a good way to split us."
Still, there are some kinks that need to be worked out. Only one cart is set up, currently, and junior Gabby Archibald feels that one cart is not sufficient. She said, "Maybe they can add more spots."
Junior Yana Popilevsky also saw some issues. "With only the junior class, I felt like there wasn't enough space. We need more chairs. I also feel like there aren't any options for people with dietary restrictions."
Nevertheless, lunch in the Quad offers a new, exciting way to eat on Poly's campus. If we are to see the return of the food cart for the next academic year, Bui urges students to behave well and keep the new eating space clean. The line for food must remain orderly, and students must utilize the food scraps bin that has been placed out in the Quad in accordance with Poly's green initiative.
Upper school students should try to get out to the Quad at least once this week (Sophomores on the 22nd, Freshmen on the 23rd, all on the 24th), and middle schoolers are welcome to join in the fun the following week of May 27th.
About the Contributor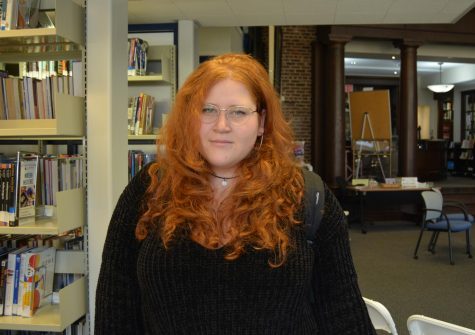 Emily Weinstein, Online Managing Editor
Emily Weinstein '20 is the current Online Managing Editor of the Polygon. She began writing for the Polygon at the end of her Freshman year. At Poly,...