SEE-LEY You Later
Head of Middle School Carol Seeley will be leaving Poly at the end of this year and will be heading to The Town School on the Upper East Side, where she will serve as their Head of Upper School.
Over the last eleven years, Seeley has taught sixth, eighth, and tenth-grade math and has served as a Middle School Dean and Head of the Middle School at Poly.
After graduating from college, Seeley taught at a school in Boston for six years. Before her move to New York, she actually declined an offer to teach at Poly, which, as she says, her colleagues in the math department love to remind her of.
However, after two years at another New York independent school, she got a call from Anita DeRuiter, who was head of the math department at the time.
She said, "I knew that if I got the job I could and would not make the same mistake twice!"
Seeley is quite happy that she accepted the job, as it has impacted her approach greatly. She said, "I have learned that it is important for all members of school — especially its students — to have a sense of place and belonging. What makes Poly special is our ability to coexist in this space where our differences and similarities give us the opportunity to have shared experiences and to learn from one another despite and because of these things. We find support and comfort with one another in times of great joy and difficulty – the camaraderie among the faculty at Poly, I believe, is a rare find."
In her first year, she taught eighth-grade Algebra to almost all of the students in that grade except for those in the advanced class.
She said, "My first year at Poly was exciting and fun-filled, and I really thank my students, especially my 8th graders, for making the year so enjoyable. Although I had been teaching for several years prior to coming to Poly, my experience with those students during that first year at Poly solidified my love of teaching middle school students."
Seeley has touched many Poly students and faculty during her time here.
Upper School Dean Emily Gardner said, "As her colleague and as a Poly parent, I am going to miss Ms. Seeley's thoughtful, supportive, and grounded approach to helping our school be the best place for students it can be."
Sophomore Gauri Purohit said, "Ms. Seeley is a really nice and sweet person. It makes me sad to see her leave but I know that wherever she goes she will be a valued member of that community."
Additionally, the faculty has had a profound impact on her.
Seeley said, "I have so many memories filled with laughter and joy with my colleagues. I have spent many, many hours with people like Ms. Klonis, Dr. Brogdon, Mr. Bernieri, and several members of the math department who have been an integral part of my Poly life and most of that time with them is filled with talking and laughing about our lives both in and out of school. I have made life-long friendships with people in this community, and I will miss seeing and sharing my days with them!"
The Poly community will miss Seeley just as much and wishes her much success in her next job.
Leave a Comment
About the Contributors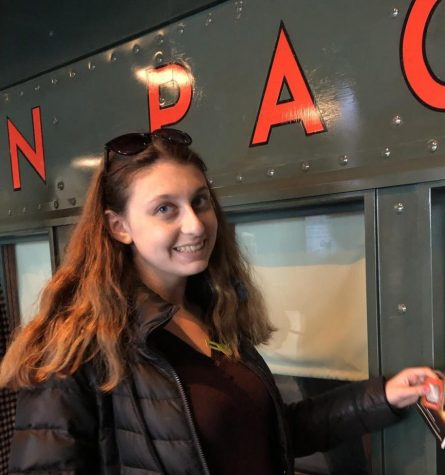 Hailey Tobman, Features Editor
Hailey Tobman '21 is the current Features Editor for the Polygon. She started writing her sophomore year and became the People Editor her junior year....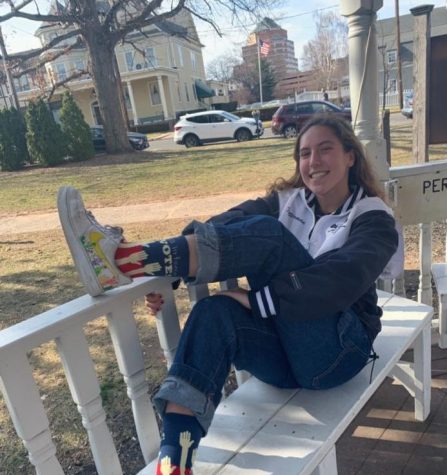 Katie Futterman, Editor in Chief
Katie Futterman is one of the Editors in Chief of the Polygon. She started writing in freshman year and was the managing editor her junior year. Outside...