Dana Catharine: A Career of Service and Spanish
After sixteen years and countless different positions, Dana Catharine is departing to live her dream of being an illustrator. Throughout her time at Poly, Catharine has served as a middle school and upper school language teacher, a Kastendieck lecturer, the program director for the summer study abroad, and the co-director of service learning.
Additionally, she has been instrumental in planning the Hobbit Breakfast and many smaller events such as 'Random Acts of Music: The Shakespeare / Cervantes Lectures 2016.'
Most students know her as their freshman year service learning teacher, a class that helps guide students into the world of volunteering. Her achievements are more than impressive, including her role as Seeking Educational Equity.
Junior Kayla Nejat is among one of the students that will miss her dearly and said, "she taught me a lot about service learning and inspired me to want to help my community more."
Similarly, sophomore Haleigh Twomey commented, "she made service learning a fun class and helped us learn about our interests."
Catharine's passion for teaching and service comes from a lifetime of helping others. Her co-director of service learning and office-mate Elijah Sivin said, "I think she represents the best of the tradition of people who go into schools out of a moral conviction. The idea of a service learning professional is important to her and is deeply connected with her faith" and "helping really comes from the core of who she is."
Although Catharine is sad to be leaving, she is excited to illustrate another book for her longtime friend Susan Buckley. Her ability to do so comes from her background in studying art, which she has done throughout her career as an educator. She has already illustrated Buckley's memoir Eating with Peter and looks forward to continuing her career in art.
When asked what she will miss most about Poly, Catharine said "the students and my wonderful community of friends."
Her friends spread across all departments as Linda Busetti, communication and engagement manager, said, "I wish Dana Catharine all the best in retirement. She is a talented author and illustrator and I am sure she will use her 'free time' well. I will remember her enthusiasm for the service learning projects, as well as the celebration of the Hobbit's Second Breakfast. We will miss her smile and her kindness."
Here at the Polygon, we are sad to see her go and wish her the best in her future endeavors. She offers one last piece of advice to her students: "Don't let your memories of school be of your phone! Turn it off and look at real life!"
About the Contributors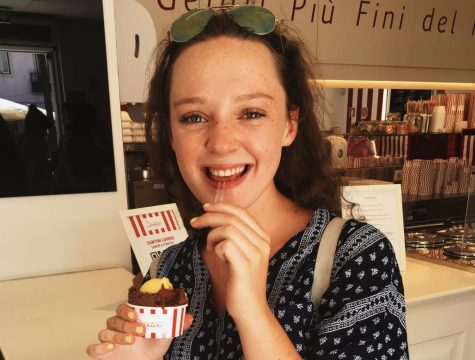 Lauren Clifford, Editor in Chief
Lauren Clifford '19 is currently the Editor in Chief of the Polygon. She spent her freshman and sophomore year writing for the Polygon and became the Layout...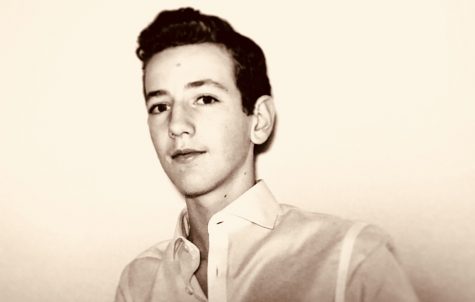 Nathan Darmon, Photography Editor
Nathan Darmon '21 is the current Photography Editor for the Polygon. He joined the Polygon near the end of his freshman year. At Poly, he's an eager...