Upper School Deans' Coordinator Rita Lee Takes Her Leave
Hang on for a minute...we're trying to find some more stories you might like.
It is hard, nay impossible, to believe that the time has come for Poly to endure the great and profound sorrow of bidding a (tearful) goodbye to Rita Lee. If you were not a senior, you may have only known Lee in passing as a source of Jolly Ranchers and Hershey's Kisses if you were lucky, as a place to get dismissal slips if you didn't want to go to your dean, or as the tour de force who managed to genially house a pile of at least seven seniors in her office while simultaneously getting each one of them into college. But to seniors, Lee was far more than her title of Upper School Deans' Coordinator suggests. She was the loving caretaker of Anton, unofficial school mascot and all around beautiful snail, she was the woman behind the computer who was always willing to send your grades to yet another college, and perhaps most important of all, she was a loving friend and advisor to anyone who entered her office.
Senior Liam Harvey said of Lee, "Ms. Lee is the best and most caring member of the faculty. From comfortable furniture to helping us work out logistics, she has a special place in every seniors' heart."
Senior Sarah Hedayatnia added, "Ms. Lee had a positive influence on everyone she came into contact with, her office became a refuge for the senior class and took on the role as 'grade mom.' I relayed many secrets and troubles to her and she will be sorely missed in the Poly community."
It is impossible to be glib about the effect that Lee had on those who know her, just as it is impossible to overstate the fierce love that the senior class had towards Lee. This love was not simply by proxy of her cozy couch or abundance of sugary treats; Lee had compassion and empathy for her seniors. Lee was always willing to listen to stories of a demanding or draining day, sit through loud and often unbearable playlists, or turn off the lights and shut the door if a student was feeling particularly under the weather. Lee's love and care were so apparent that it was rare for anyone at Poly to walk past her office and find it empty. Whether it be one senior spread across the entire couch loudly delivering their monologues to an incredibly attentive Lee or a group of ten seniors crammed into the couch and sitting on the floor, whose noise level resembled a cacophony of jabbering parrots, or even if it was the weekly 10 am séance performed in Lee's while she is in the Dean meeting, Lee's office was always occupied and full of life.
Senior Sophie Marx, a regular in Ms. Lee's office said, "Ms. Lee gave us a student space at Poly. She always provided us with snacks and moral support and was always there for us! She is such an asset to Poly and we will be missed by all."
Senior Blythe Poor agreed, "Even though we were always in her office and taking her food, she always managed to make anyone feel welcome and safe."
When Anton, Lee's officemate passed away on January 8th, Lee said of Anton, "He didn't expect to find love or fame, but those two things found him within the first couple of weeks of school. Though his glass home is a bit empty now, I hope students will remember how much love once filled his bowl." While she may have been talking about a snail, this perfectly encapsulates how the senior class feels about Lee. When she moved into her larger office, she did not expect to become a hero and a household name among the senior class, but the recognition and the love found her. The office will feel emptier, devoid of the laughter and mirth that usually reverberated through her walls. Lee may not have expected to be the person to whom the seniors turn in times of need or in times of good news, this was a product of her wonderful spirit. Lee has a spirit that is capable of great love and empathy, and this is clear from the first time that you meet her. Whether checking in after a sick day or imploring a clearly sick child to go home, Lee demonstrates an awareness and care that many of the seniors were grateful to turn to.
Senior Jenn Babick said of Lee, "She was one of those people who instilled comfort in everybody. She is the kindest soul I've ever met on this campus, and probably even the world. She really cares about the students, and always had little snacks or gum in her office to brighten our days. She took time to get to know us and was always there to help us when we were down. The open and welcoming space of her office attracted students from all walks of life."
Senior Arman Kermanshah summed it up by saying, "Ms. Lee is one of the most influential people at Poly. She "coordinates" the deans, helps students get through the day, and, most importantly, provides an arrangement of snacks to the senior class. She always has a smile on her face and is ready to assist in any way she can. I am truly sad to see Ms. Lee leave Poly and I know she cannot be replaced. I think I speak on behalf of the senior class when I say thank you!"
However, with our great loss, is another state and another school's great gain. It is selfish of us to believe that we could keep Lee to ourselves, and the seniors wish her all the best in this new chapter of her life. It is certain that wherever she goes she will be loved, and no matter where she travels, she will be remembered. Thank you, Ms. Lee, for our debt to you is too great to ever repay.
About the Contributors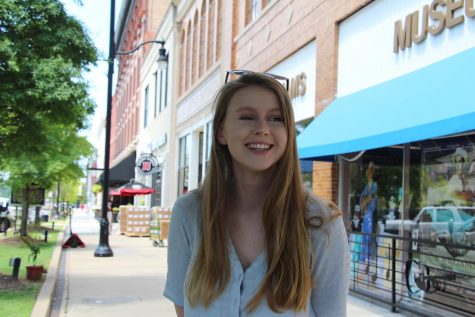 Esme Graham, Online Managing Editor
Esme Graham '18 is the current Online Managing Editor of the Polygon. She joined the Polygon the spring of her sophomore year as the News Editor. She...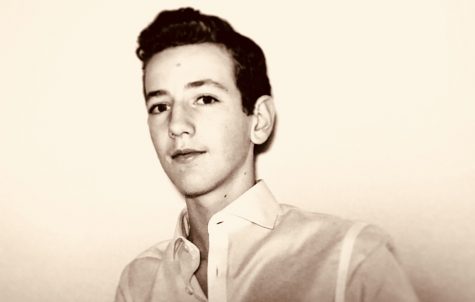 Nathan Darmon, Photography Editor
Nathan Darmon '21 is the current Photography Editor for the Polygon. He joined the Polygon near the end of his freshman year. At Poly, he's an eager...