Adios, Señor Rockmore!
As we prepare for a restful summer away from Poly, some of us will be saying goodbye to our beautiful campus for the last time. Sadly, Spanish teacher Ryan Rockmore is amongst those not returning in the fall.
Rockmore began here at Poly during the 2014-2015 school year. When he visited campus for the first time, he felt at home in the country day atmosphere.
"It reminded me a lot of my suburban upbringing which is lost in [New York's] urban environment," said Rockmore. "I was attracted to that community and family mentality."
While at Poly, Rockmore served in a number of positions, including Spanish teacher, Upper School Diversity Coordinator, and Student Government's faculty advisor. Rockmore believes his work with Student Government and diversity are some of his greatest achievements while at Poly.
Additionally, he has made a great impact on his students in the classroom.
Sophomore Brianna Nurse, who had him as a teacher when she was a freshman, said, "Mr. Rockmore made learning Spanish fun. Besides, I will always love the man who taught me the art of flamenco."
Rockmore also acted as an Upper School student advisor, guiding dozens of students through their high school careers.
Sophomore Stefel Smith, a member of Rockmore's advisory since his freshman year, said, "We cannot let him leave. He is a good advisor. It will be hard for whoever replaces him to be as great as he was."
After four years of sharing his talents and knowledge with the Poly community, Rockmore is leaving to focus on his dancing.
"Over the past year, I have reanalyzed what my focuses are in life and found where I can be my best self," said Rockmore. "It is not in independent schools. It is on stage engaging with people in a creative way."
Hopefully, this will not mark the end of Rockmore's involvement in the Poly community.
"I live close by, and substituting is not out of the question," he said. "I plan to come back for Homecoming and major events. My advisees will always be my advisees, and I want to come support them and see how they're doing."
The impact Rockmore has left on the school is undeniable, and it will be difficult to lose such an asset. He will no doubt succeed in the next chapter of his life, as is evident from his success at Poly.
About the Contributors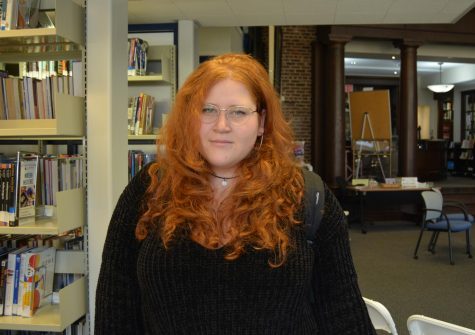 Emily Weinstein, Online Managing Editor
Emily Weinstein '20 is the current Online Managing Editor of the Polygon. She began writing for the Polygon at the end of her Freshman year. At Poly,...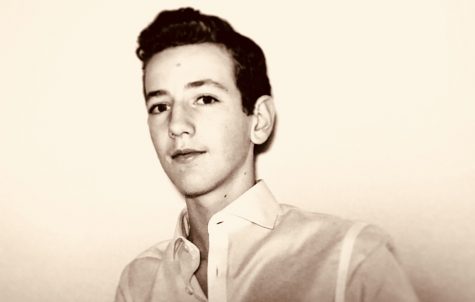 Nathan Darmon, Photography Editor
Nathan Darmon '21 is the current Photography Editor for the Polygon. He joined the Polygon near the end of his freshman year. At Poly, he's an eager...