An Evolving Bus System
The bus system adapts to meet new safety guidelines
Of all of the obstacles to creating a safe and effective environment for incoming students, one of the most challenging and significant is transportation for the 2020-21 academic year. Due to the current Covid-19 pandemic, schools across the country have been tackling the job of forming a functioning, safe bus system, and Poly is no exception. 
While some people have been worried about the risk of contagion that may come with sitting in an enclosed space for a long duration of time, staff and faculty have been working hard to make the experience of student transportation safe over the past few months. This year, families have been given several options regarding their children's transportation, including carpooling, self-dismissal, and parent pick-up. While these methods are similar to those in years past, busing has drastically changed this year. 
When looking at the changes, Director of Safety and Security Vincent Rutuelo said, "The difference between last year and this year on the buses is the ridership numbers. Prior to Covid-19, the ridership numbers were much higher on all of our routes. Under the current Covid-19 state guidelines, we are limited to 25% ridership on our buses." Now, all buses are far less crowded, allowing more space necessary to enforce social distancing protocols. 
While the number of students on buses has been significantly cut, other new policies have also been adopted. Both students and drivers are required to wear masks at all times. Since the virus can be spread through airborne droplets, students are also restricted from eating or drinking during the rides. 
This year, Head of Upper School Sarah Bates said "The bus system changes each year as we want to assure that every student has access to a route." 
Now, according to Rutuelo, students "must maintain social distancing (six feet separation) while on the bus," as well as "sit in every other seat and in a staggered fashion," with all the bus windows open. Siblings or children that live in the same household are advised and encouraged to sit together in order to create more room for other students. Poly has also reconfigured the unloading locations of students that travel by either bus or car in order to maintain order when entering the check-in tent in the morning. Another major difference in the busing system is the pick-up and drop-off, as the timing and structure have changed. 
Upper School Dean Mr. Wong stated, "the timing of buses has changed slightly as there are just overall less students taking the bus. Buses leave at 3:15, which is earlier than usual in previous years." The arrival times of buses are also staggered, in order to keep social distancing. Now, there are no late (6 pm) buses available, and all students are required to go home immediately after school. 
Many students have developed their own opinions regarding the changes. Poly freshman Danielle Jason, who takes the bus to school each day, said "I think that the ways that the buses are set up are really different, not necessarily in a bad way. The only thing I am not a fan of is that they changed where the buses pick us up in the oval. They're never in the same order everyday so it takes a while to find your bus after school." 
Those who travel to school in other ways now witness a different experience. Janelle Bobb, another ninth grader, expressed: "I wish that I was taking the bus so that I can be with my friend. We normally talk on the way to and from school but I don't take the bus this year. My traveling experience isn't worse, but it's just less eventful. It is faster though."
Although there have been many revisions made to the school busing system, it is all for good reason. Rutuelo said, "we follow all safety guidelines and protocols to ensure the safety of everyone who rides our buses." The new system also presents some challenges. Mr. Wong said, "I know that many students would like to ride the bus, but it's obviously a difficult situation with maintaining safe distances coupled with the length of some of the bus routes." 
While bus ridership, routes, and policies may be subject to change depending on the pandemic guidelines, Poly has strived to make a well-running transportation system that guarantees the health and safety of the community. 
Leave a Comment
About the Contributor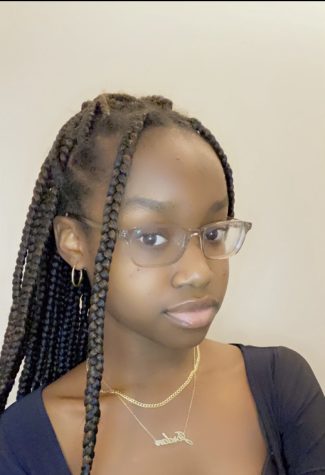 Jordan Millar, Managing Editor
Jordan Millar '24 is currently one of the Managing Editors of the Polygon. She began writing as a staff writer during her freshman year and joined the...