Road to 100 Percent Vaccination At Poly
Poly's COVID guidelines have undergone yet another major change: Middle and Lower School students ages 5 to 11 are now required to receive the vaccine. The school sent this update out after the city announced that its younger residents are officially eligible for the FDA-approved Pfizer COVID vaccine. 
"This is the moment all of us have been waiting for, the opportunity to protect more of our children from this dangerous virus," said New York State Governor Kathy Hochul in a statement on November 5th.,  
The school has already established a plan to vaccinate its young students. In a vaccine update message sent out to the entire Poly community, Sarah Zuercher, director of health and well-being, stated that the school will require all newly-eligible students to obtain the first dose of the vaccine by January 3, 2022 and to receive the second dose by January 24. 
These new policies are critical in Poly's fight against the virus. "Having middle schoolers vaccinated will mean that our entire Dyker Heights campus will be fully vaccinated. This will enable us to have less restrictive COVID safety policies and focus more on helping students learn and thrive at school," Zuercher said. "Not to mention, being vaccinated will protect students from getting sick with COVID. It will also protect any vulnerable family members that these students may live with." 
The goal of having vaccine mandates for students in these age groups is to keep the community safe. Taking this step gives the school more flexibility in regard to weekly testing, social distancing, field trips, lunch, and mask-wearing protocols. If vaccine doses for students within these age groups become limited in New York City, then the school plans to alter its timeline, Zuercher noted.
In the meantime, Poly families with students ages 5 to 11 must provide proof of vaccination to the student immunization section of Magnus Health, a software that allows schools to digitally collect all types of student health and medical information, if they wish to return to school from winter break on January 3, 2022. New York City public schools have already kicked off a series of in-school vaccination drives, and parents can already take their children to get the Pfizer shot at citywide vaccination sites (where kids are eligible for $100 incentives), pharmacies, and local pediatricians. 
The big question now is whether or not hesitant parents will allow their children to take the vaccine. "So far all the middle school parents I've talked to are excited to get their kids vaccinated. I think most parents are relieved that their kids are eligible and that they will be protected. Many students are getting vaccinated this week," Zuercher said. 
Isa Anderson 28' said "I took the first dose of the vaccine yesterday. So far the only effect it had was my arm being sore." 
"I will definitely be taking the second dose," Anderson continued. "It makes me feel safer in a way. I think it's reasonable to be required because not every kid has the same immune system and a lot of kids' health could be affected by COVID more than others." 
Carlyle Muldrow 26'  who has already received the vaccine, said "My experience while taking it was both positive and negative because I felt tired and sore for 48 hours after it but overall it was good." 
"I think it is good that the school is requiring the vaccine for both campuses since we want to keep our communities safe throughout this time," Muldrow added.
Parents who wish to apply for religious or medical exemption have the opportunity to do so by December 1, 2021. Ultimately, Zuercher said, these new vaccinations will "bring us one step closer to a return to normal." 
Leave a Comment
About the Writer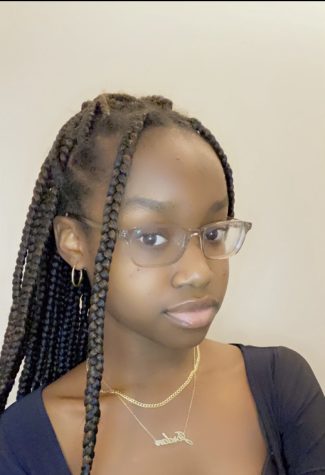 Jordan Millar, Managing Editor
Jordan Millar '24 is currently one of the Managing Editors of the Polygon. She began writing as a staff writer during her freshman year and joined the...